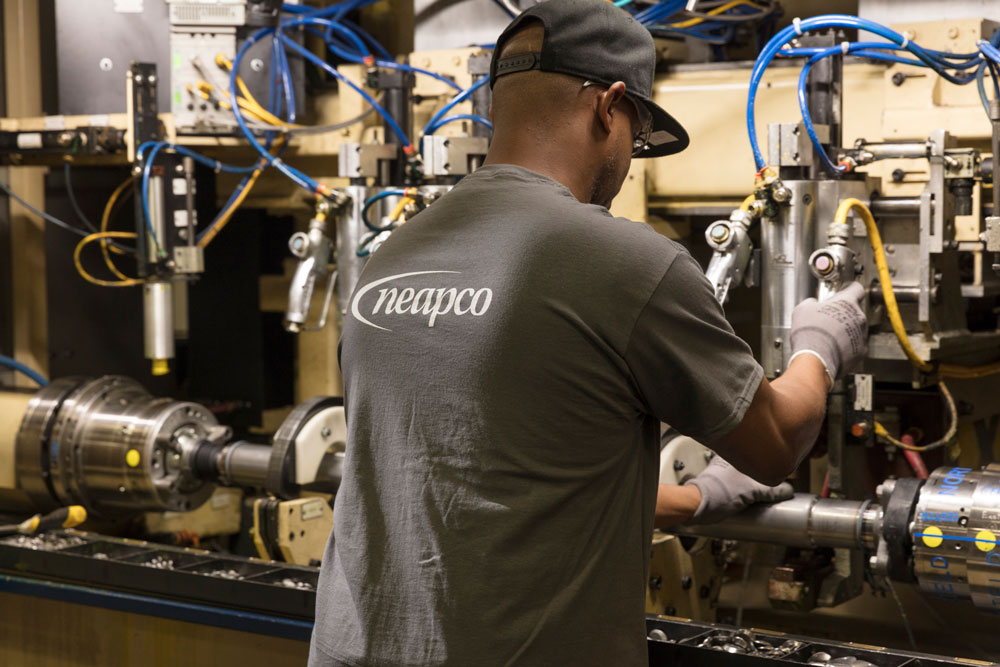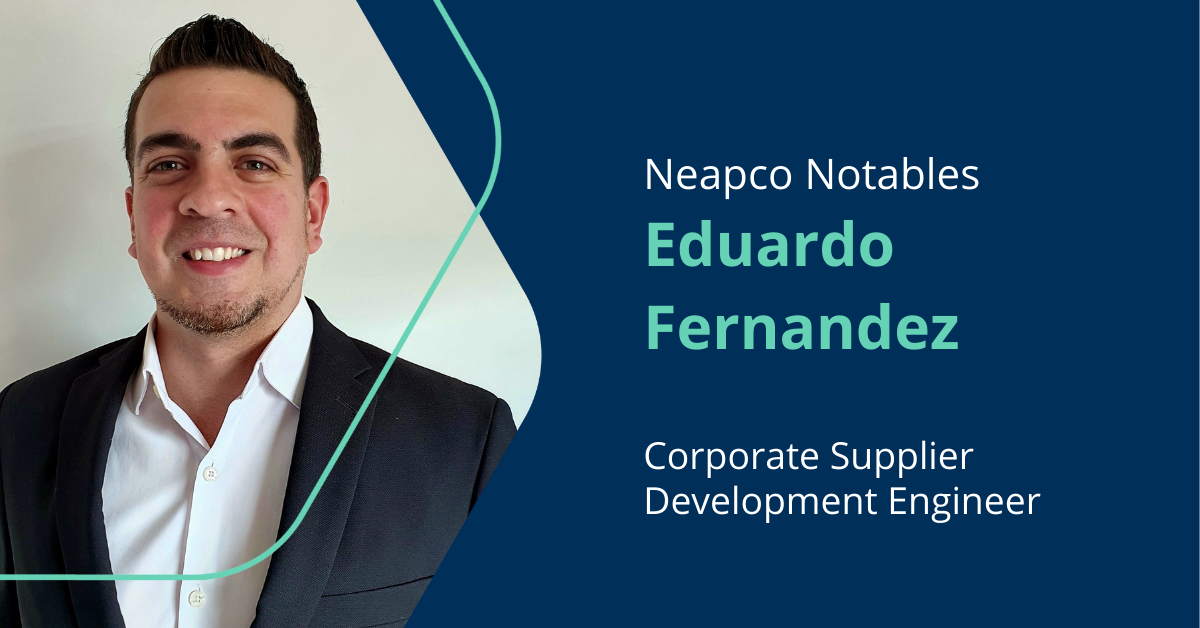 07.12.2022
Neapco Notables | Eduardo Fernandez, Corporate Supplier Development Engineer
Neapco is committed to supplying innovative driveline solutions for original equipment manufacturers and invests in devoted team members to ensure this promise is fulfilled around the globe.
In this edition of Neapco Notables, we highlight Eduardo Fernandez from Torreon, Coahuila, Mexico, who now works out of our Saltillo plant as a Corporate Supplier Development Engineer.
Having joined the Neapco team in 2016, Eduardo takes us through the evolution of his role in supplier development, his past experience and more.
What drew you to Neapco? 
When I first heard of Neapco, I didn't know much about it.  I was preparing to get married and wasn't necessarily interested in relocating. However, I was hooked on Neapco after talking to a former colleague who had recently joined Neapco detailing their great work and innovative plans.  After interviewing, I decided to move to Saltillo and work for Neapco. 
I love that Neapco is a growing company with a global team—one that has made me feel a part of it since the beginning.
How has your career and background positioned you for a career at Neapco?
Previously I worked at Toyota Boshoku, the Japanese automotive component manufacturer of the Toyota Group, for seven years before joining Neapco. At Toyota Boshoku, I started in production as a team leader where I tried to learn as much as possible. Eventually, I transitioned to a supplier quality role and realized I wanted to continue to develop my knowledge of quality processes as Toyota Boshoku began working with a new customer.
Ultimately, this experience helped me learn how to collaborate with people at different levels, work with many different suppliers, and conduct myself in a professional manner. We also implemented multiple lean manufacturing tools. So when I moved to Neapco, I made it a priority to apply this knowledge. I continue to be excited about new learning opportunities, making connections, and progressing my career.
Tell us about your role at Neapco.
I'm a member of the purchasing department—which consists of supplier development and purchasing.  The supplier development team operates in three different regions: North America, Europe, and Asia. For the past three years, I have supported the North American region, specifically developing suppliers in Mexico for new model production launches. Prior to that, I served as a Supplier Quality Engineer and Process Quality Engineer.
During the past year, I've worked with the purchasing team to support on-site and remote customer audits. Together, we explain and showcase our robust procedures, demonstrating we are well prepared for new programs and the development of high-quality suppliers. 
Throughout my time at Neapco, I have had the opportunity to be part of teams that launched new programs for Volkswagen, BMW, and GM. I am looking forward to working hard as we grow the Saltillo plant with exciting new business. 
Are there any upcoming projects you're excited about?
Neapco is moving toward car electrification and developing exciting new programs. This comes with challenges, but we are prepared to put in the energy to drive the automotive industry to new heights. We are working together to increase our supplier base in North America, as well, and continually push to maintain a competitive edge. It's an opportunity to develop those supplier relationships, implement new strategies, make new alliances, and react quickly. 
What are your favorite things to do outside of work?
I'm a family guy and a nature lover. My perfect day is going to the mountains here in Saltillo and spending time with my wife and daughters—ages 5 and 1. I'm really enjoying watching them grow, being together and taking them outside to experience the world around us.
Interested in joining the Neapco team? Click here to take a look at our open positions.