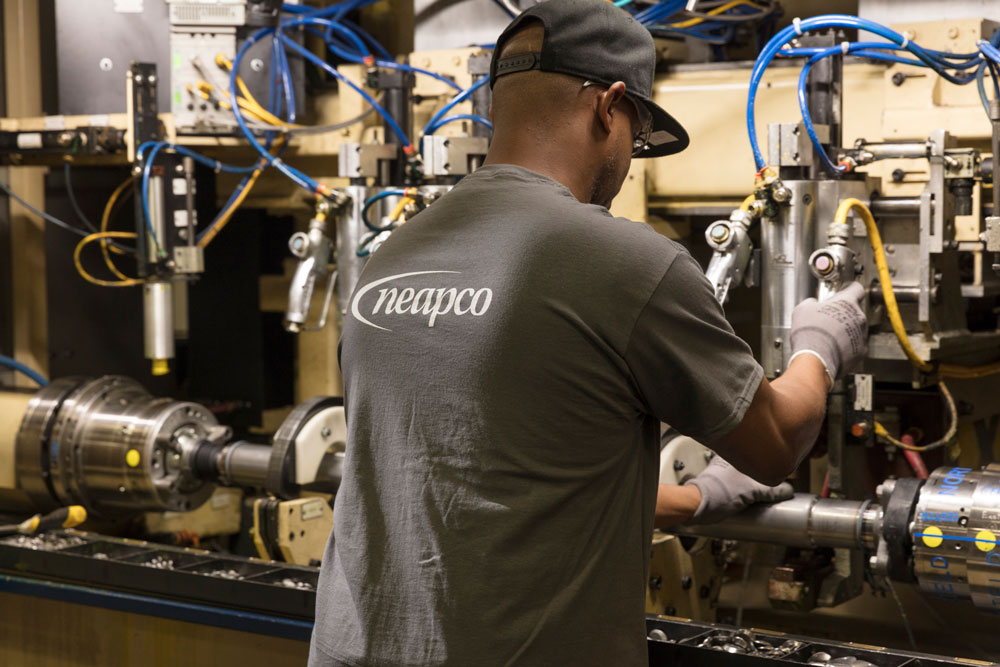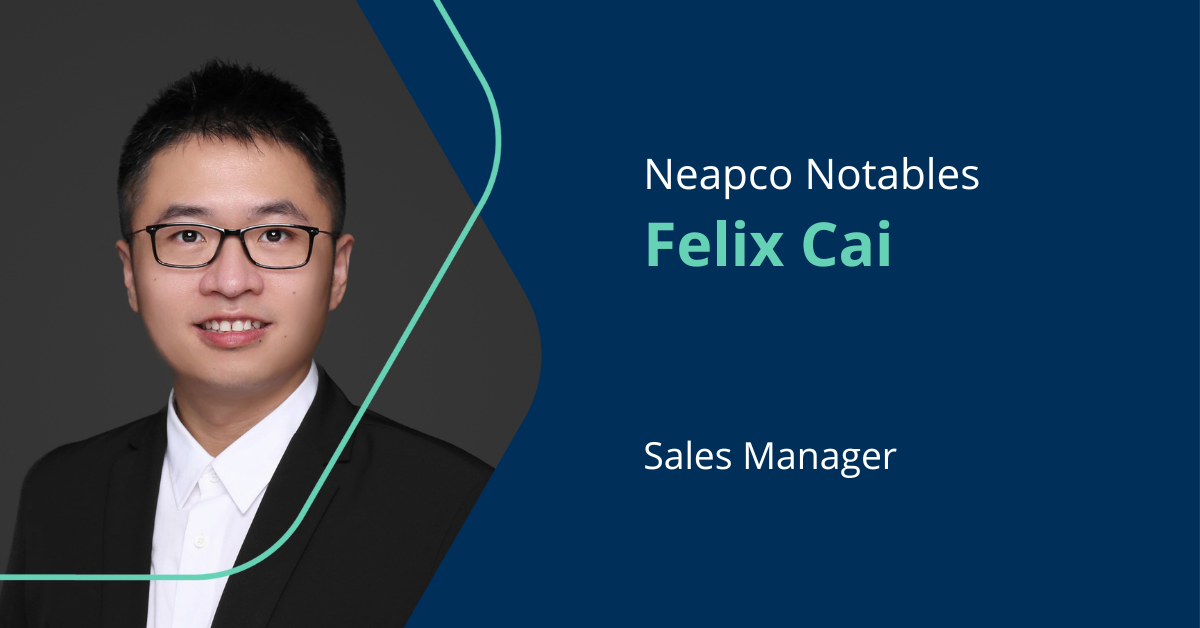 01.23.2023
Neapco Notables | Felix Cai, Sales Manager
Joined Neapco in April 2015
Always on the cutting edge of driveline technology, Neapco's global network of facilities helps us provide worldwide service and streamlined production of our high-value products—and it all starts with our hard-working team members on the frontline of our operations.
In this edition of Neapco Notables, we're highlighting Shanghai native Felix Cai, a Sales Manager at Neapco Asia Headquarters who supports the development of our supplier and customer relationships.
With a well-rounded background in the automotive industry, Felix shares with us how his past experiences have positioned him for success, what he enjoys about working at Neapco and more.
How have your prior experiences positioned you for a career at Neapco?
My extensive experience in the automotive industry, as well as in key areas such as supply management and manufacturing control, has equipped me to succeed in my role at Neapco.
I started my career in a system process management role at a Tier 2 supplier in the automotive industry. I managed stock and cost control, as well as the purchasing of equipment for enterprise resource planning. I was transferred to the automotive and outside sales team before I left for a new role as a key account manager at another automotive company.
Tell us about your role at Neapco.
As a Sales Manager at Neapco Asia, I am primarily responsible for inquiring about requests for quotes, and coordinating and negotiating between Neapco, our customers and our partners. Different from other locations, Neapco doesn't own manufacturing assets in Asia, but instead collaborates with Wanxiang and SPS as our manufacturing partners.
Because of this unique business model, maintaining a close connection and good communication with all parties involved is extremely important—as it fosters the growth of our business.
My responsibilities are always evolving and I can proudly say there is never a dull moment when working at Neapco!
What do you enjoy most about working at Neapco?
I love that Neapco has created a fair and open-minded work environment for all team members to thrive. I am very fortunate to have benefited from this supportive environment and believe it has played a big role in developing my professional skills and performance over time.
Another thing I enjoy about working at Neapco is that our team is very goal-driven and has built a high level of trust in one another. With unconditional support from the global team, we have achieved incredible success in expanding the company's business opportunities.
These characteristics and more contribute to the company's broader company culture that inspires and motivates me to drive success and growth in my role.
What are you most excited about in 2022?
The Asia sales team has been growing quickly as a result of our success, which can be attributed to the proactive strategizing and pursuit planning we set forth at the top of the year. This success has strengthened the overall morale, passion and motivation of our team— positioning our company as a leader in the Asia driveline market. I am excited to see our team drive this growth even further in the year ahead.
What are your favorite things to do outside of work?
I love spending time with my friends and traveling in my free time. In addition, I enjoy racing remote control models and watching motorsport events like Formula 1 racing.
Interested in joining the Neapco team? Click here to take a look at our open positions.