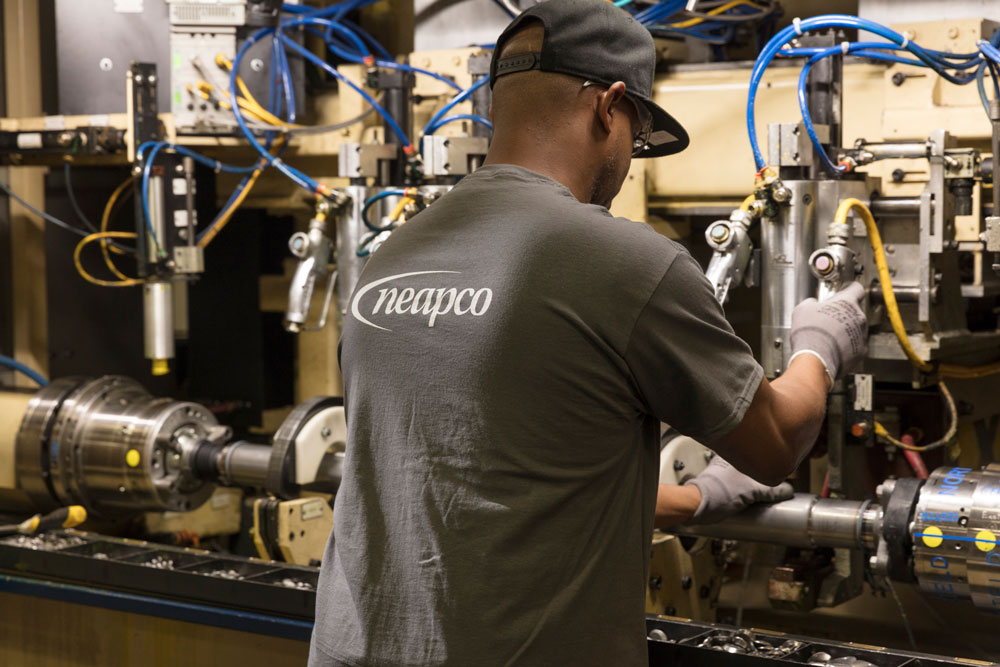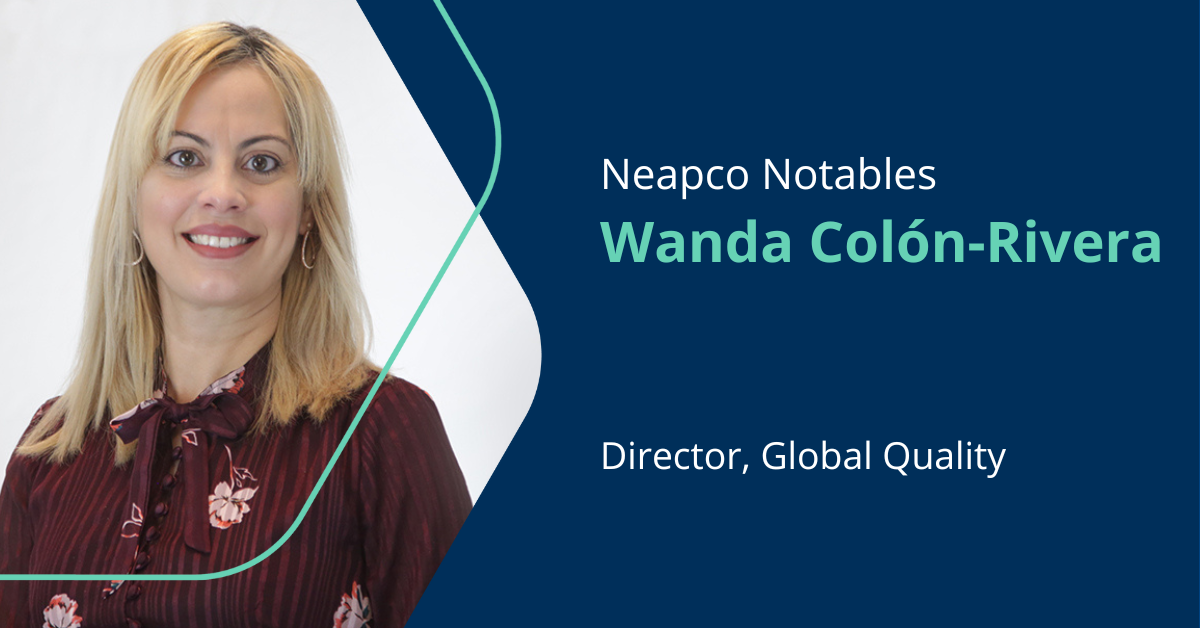 03.17.2023
Neapco Notables | Wanda Colón Rivera, Global Quality Director
Neapco's innovative quality management department works tirelessly to provide high-quality, reliable, durable components and assemblies to our customers around the globe. Relying on cutting-edge technology to achieve that goal, we are constantly developing and improving our tools to meet the needs of the evolving industry.
In this edition of Neapco Notables, we are highlighting Wanda Colón Rivera. Originally from Puerto Rico, Wanda has worked at Neapco since 2016 and currently serves as our Global Quality Director.
A self-proclaimed quality fanatic, Wanda shares more about her background, passion for quality management and involvement in the quality profession.
How have your educational and professional experiences prepared you for a career at Neapco?
I obtained my Bachelor of Science in Industrial Engineering from the University of Puerto Rico in Mayagüez. After graduating I began my career at a medical device company, as a quality engineer and after a couple of years, I relocated to Kalamazoo, Michigan as a senior quality engineer. Later in my career, I decided to pursue a master's degree in quality management from Eastern Michigan University. I was drawn to this school because it is one of the few universities in the United States that offers a degree in quality management.
I have held multiple positions in quality, quality control, quality engineering and quality management over the years. They have all contributed to the quality professional I am today, especially all those years spent supporting the "off-shifts" in manufacturing. But there is one role in particular that best prepared me for my current role. In the late 2000s, I worked at a chemical company as a corporate quality engineer. In this role, I was responsible for integrating management systems around the globe. I enjoyed working with different teams to understand how they implemented a process and then share best practices with the other plants.
All in all, I have learned that to be a well-rounded quality professional, one must be aware of the customer's needs, our existing processes and the manufacturing challenges of our production teams. Then you build on that. You don't have to choose quality over quantity or quality over cost; you build quality into the products and processes. This is the best way to produce high-quality products at a competitive cost.
I have been with Neapco for almost seven years. In my current position, I work with our teams around the globe to standardize and improve the processes of our quality management system. By traveling to different plants to see how our functions are carried out, I am able to draw conclusions on best practices and come to a consensus with all the teams on what our global processes should look like.
What drew you to Neapco?
It's really about the people. When we say teamwork is one of our core values, we really mean it. Everyone is always willing to help and make time for one another. All the Neapco employees are true team players focused on the problem at hand and not on what each individual wants to get out of it.
There's something about how we hire people to work here—it is a very inviting and welcoming place to work. The interview process allowed me to experience how skilled and knowledgeable the team was before I decided to join. I also enjoyed that our organization's COO was a part of my interview process—this gave me a good sense of how involved leaders are in day-to-day operations.
Are you involved in any of Neapco's internal programs and initiatives?
I am part of the Global Belonging Council and co-chair of the Farmington Hills Belonging Council. I decided to join these groups because I felt like I could contribute a unique perspective based on my experience as a professional Latina. I believe that listening to the different perspectives of others adds value to the company in terms of solving problems, addressing issues and communicating.
In my short time as a part of these groups, I have supported the strategic planning process where we outline the items we want to focus on for the year ahead. I am looking forward to executing what we have planned as we strive to make everyone feel welcome in a comfortable and safe work environment.
Are you involved in any industry or community organizations?
I am a senior member of the American Society for Quality (ASQ) and have been a member since 2000. I was the Vice-Chair in 2021 and Chair in 2022 of the Ann Arbor Section 1010. This is the premier society to be a part of if you're a quality professional. I strive to make an impact in the quality profession by learning more about the latest and greatest innovations of quality tools, and then bringing back and implementing those new tools to Neapco to inspire the quality team
I am also a member of the Eastern Michigan University School of Engineering Program Advisory Board. This is how we prepare quality professionals for the future. There aren't many schools that teach quality and this role allows me to think critically about the things we need out of future quality professionals and influence how we prepare them to enter the workforce.
Are there any upcoming projects you are excited about?
We just signed a contract in our Düren plant in Germany where we will be assembling electric vehicles. There will be a lot of changes as we shift from manufacturing driveline components to assembling vehicles—but I love change.
I am also excited about our new Türkiye facility, which was recently awarded three new programs. I will be supporting these projects with program quality deliverables as well as helping the facility achieve International Automotive Task Force (IATF) certification. To be awarded this certification, the facility will need to define and implement quality management system processes relevant to its scope and customer-specific requirements. The team in Türkiye will undergo at least four 3rd party audits before being granted this certification.
What are your favorite things to do outside of work?
Improving the quality of my life! I enjoy applying quality tools to make my day-to-day problems go away or at least be predictable (in control). I recently applied Design of Experiments—a methodology commonly used for general problem-solving—to make the perfect cup of espresso. I also used correlation and regression testing to determine the fastest way to arrive to the office when I first joined Neapco. Several parts of my home have undergone the 5S—sort, straighten, shine, standardize and sustain—methodology for creating a more organized and productive space.
I enjoy being outdoors and staying active. I love to read non-fiction, but most of my reading these days happens through audible during my commute to the office. I am a mom to a wicked smart toddler boy! He is great with numbers and math and learned how to read before the age of three.
I take great pride in my family and field and love the surprising ways that they intersect.
Interested in joining the Neapco team? Click here to take a look at our open positions.