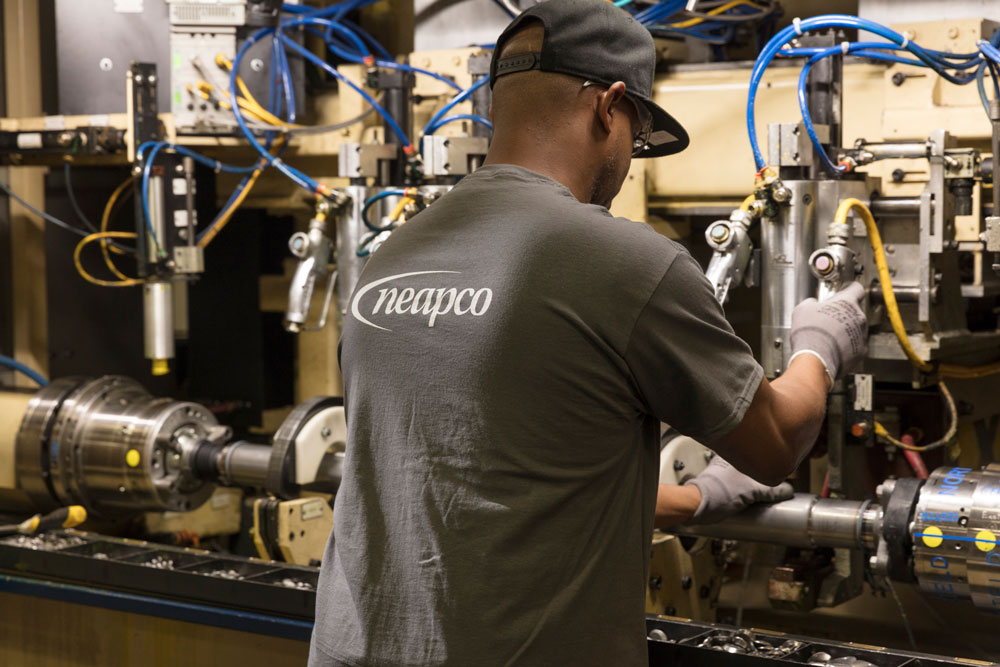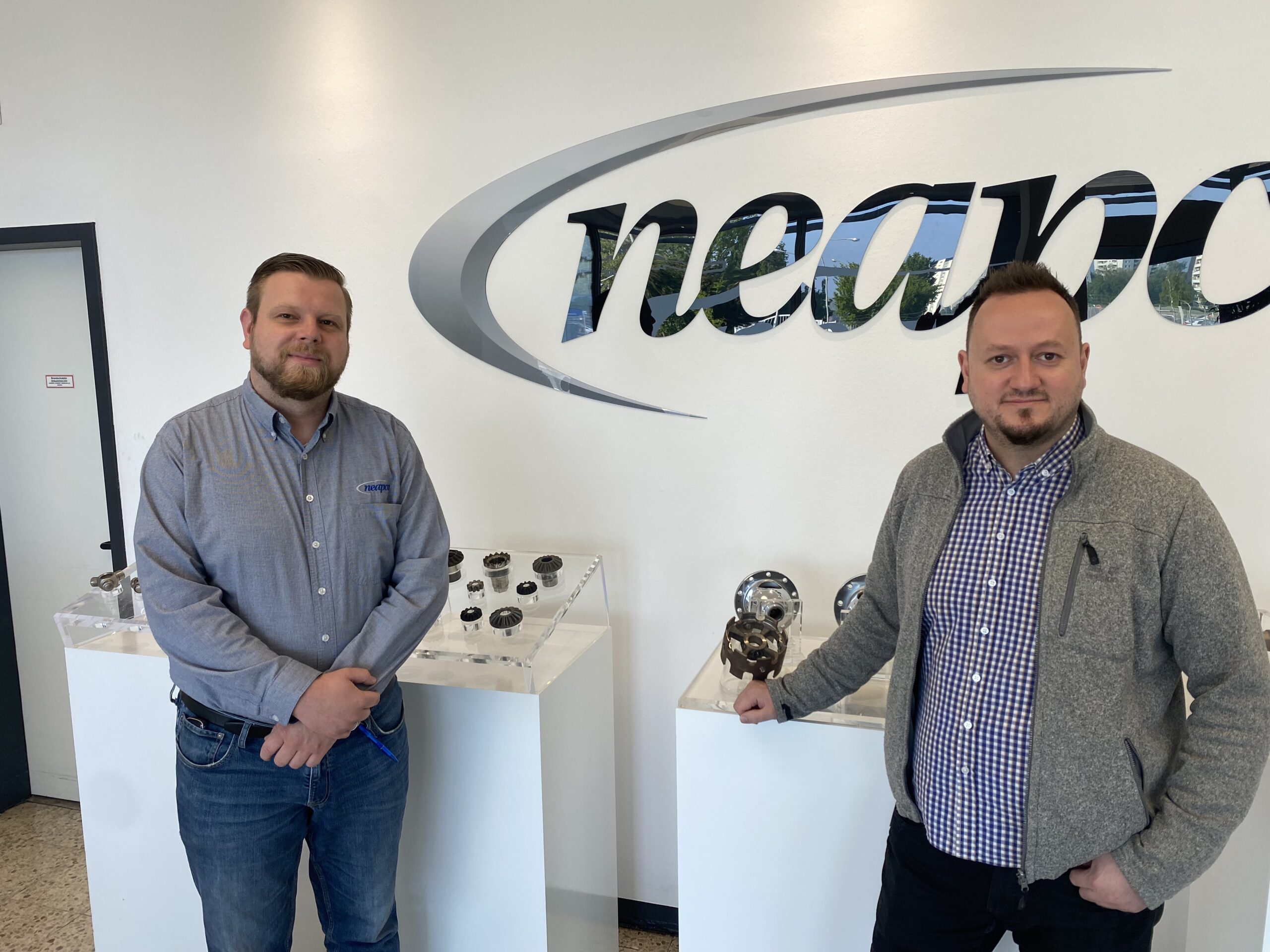 07.27.2022
Driving Innovation and Success at Neapco Düren with Additive Manufacturing
As a leading supplier of innovative driveline solutions, Neapco has always maintained an unrelenting pursuit of quality–ensuring the production and distribution of high-quality parts and components. 
Committed to delivering this promise to our customers around the globe, Neapco makes strides in improving its technological capabilities and production processes every day to establish itself as a consistent and cost-effective supply network.
Neapco's exploration of additive manufacturing, also known as 3D printing, began in Düren, Germany in 2017. Additive manufacturing is the layer-by-layer construction of a three-dimensional object from a CAD model. Oftentimes, this process is much more efficient than the opposite process, subtractive manufacturing, which cuts away from existing blocks of material.
Emir Fidan, an apprenticeship instructor, was Neapco's first team member to gain experience in this new technology, producing prototypes for the manufacturing process. Shortly after, Lars Miebach, formerly a process engineer, joined Emir to help lead Neapco's 3D printing journey as a project leader for the Lean Manufacturing Project. Together, Lars and Emir have developed and advanced this project significantly–working towards the goal of reducing waste to enhance efficiency and optimize Neapco's operations. 
Through this project, Lars and Emir are using 3D printing technology to develop various manufacturing parts such as workpiece pallets and grippers. These parts are typically made of limited resources like metal which can be costly and extend lead times when there are supply chain constraints. However, with 3D printing capabilities, the project team is able to avoid sacrificing limited resources while also streamlining production costs and time.
For example, a traditional workpiece pallet will undergo various machining processes during the manufacturing phase including turning, drilling and milling. Because of this, the manufacturing process can become extensive and time consuming, affecting the overall product development cycle. With 3D printing, Neapco is able to quickly and efficiently print manufacturing parts as needed–reducing waste and inventory costs.
The team is currently working with Fused Deposition Modeling (FDM) technology in which layers of materials are fused together to create strong, durable parts. Since 2021, the duo has seen the potential of this concept in the production process of jigs and fixtures.
In the future, Lars and Emir expect to expand Neapco's additive manufacturing capabilities to include Selective Laser Sintering (SLS), Stereolithography (SLA) and other exciting technologies.