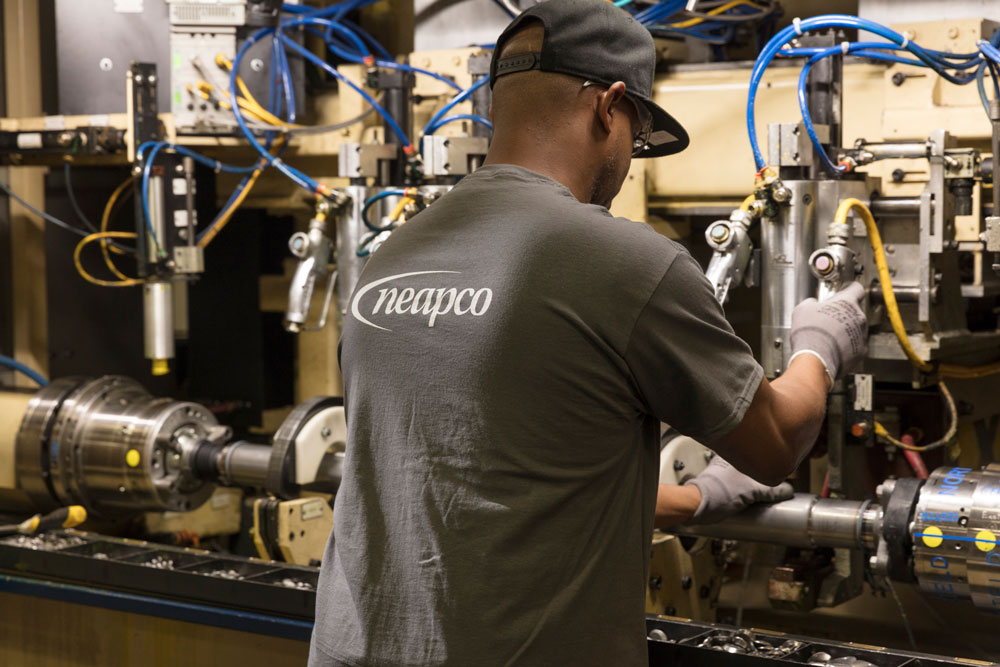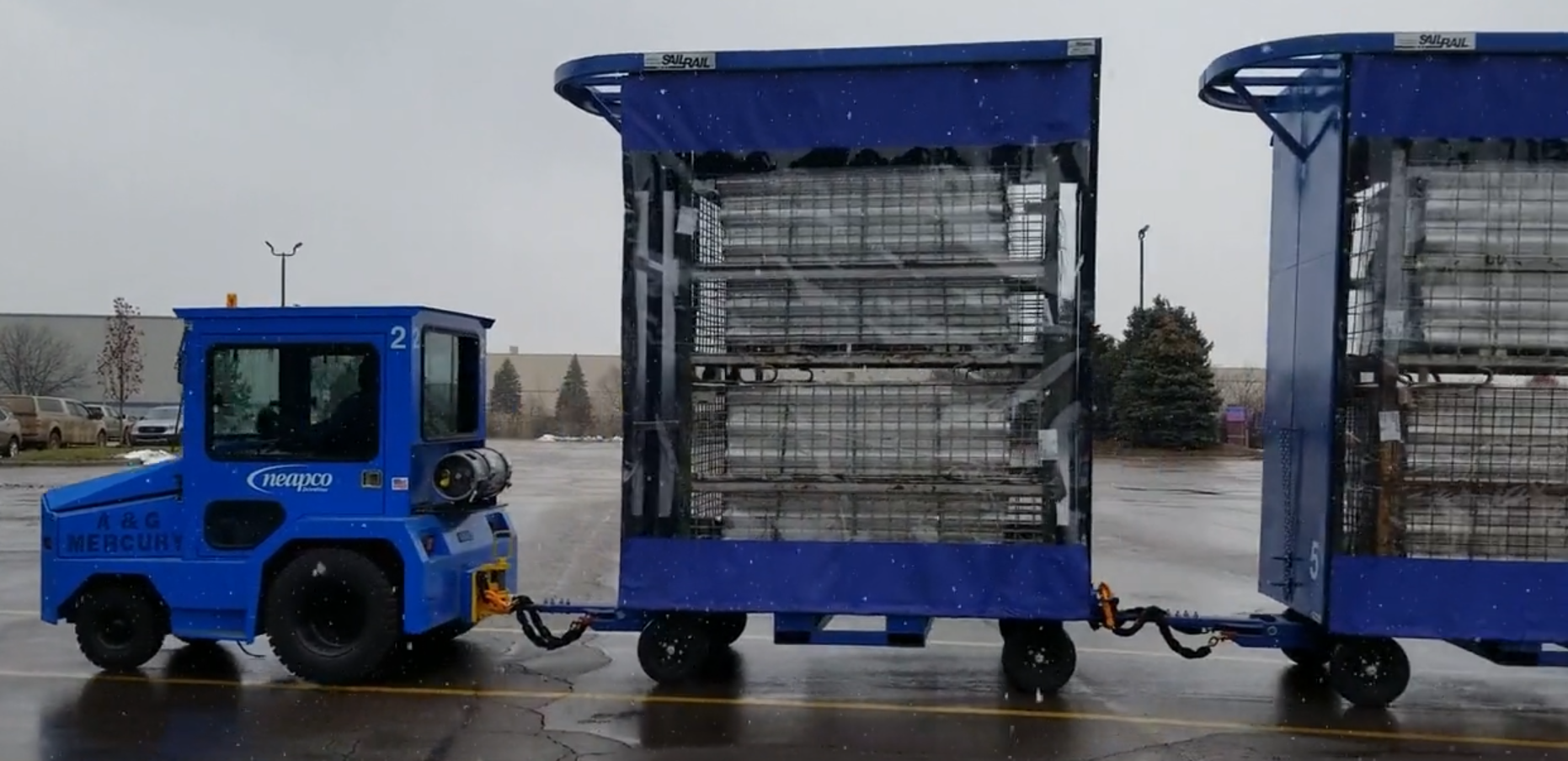 01.10.2022
Expanding Efficiencies: Introducing Belleville East
Opened in 2008, the Neapco Drivelines facility located in Belleville, Michigan, produces and distributes high-value driveline products, solutions and services to major automotive customers across the country.
In order to achieve the world-class standards the Neapco brand strives to meet, the Belleville plant initiated a 100,000-square-foot expansion in May 2021. The new space, recognized as Belleville East, will serve as a warehouse building for the original Neapco Drivelines Belleville plant–now recognized as Belleville West.
Belleville East will be used to receive material prior to being used in production. A dolly cart train system has been implemented to transport materials between the east and west facilities, further streamlining the entire material handling process.
The expanded facility will reduce the need for material storage in Belleville West, which will allow for line-side storage and ultimately ensure material is readily available at time of use. This improved process will eliminate forklift drive time, reduce time spent searching for parts and eliminate downtime on production lines. 
The addition of Belleville East will transform the material handling processes currently in place and ultimately accommodate increased production. The Belleville team expects to improve build-to-standard production by 2-3% once the building is fully operational.
Construction of Belleville East is already underway and expected to be completed by mid-2022. Be on the lookout for upcoming job opportunities at Neapco Drivelines Belleville on our Careers page.