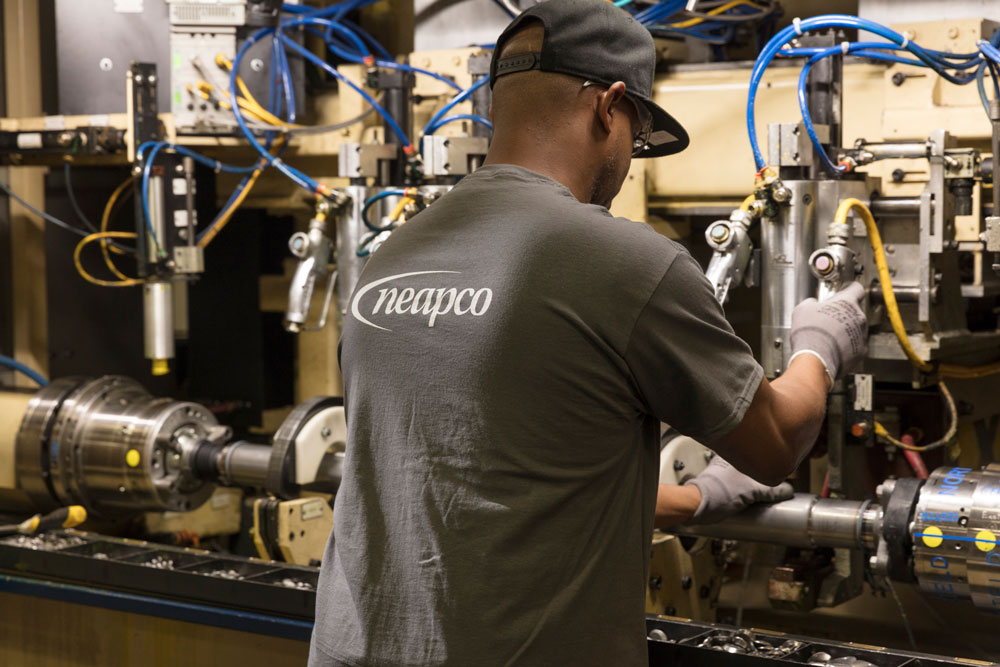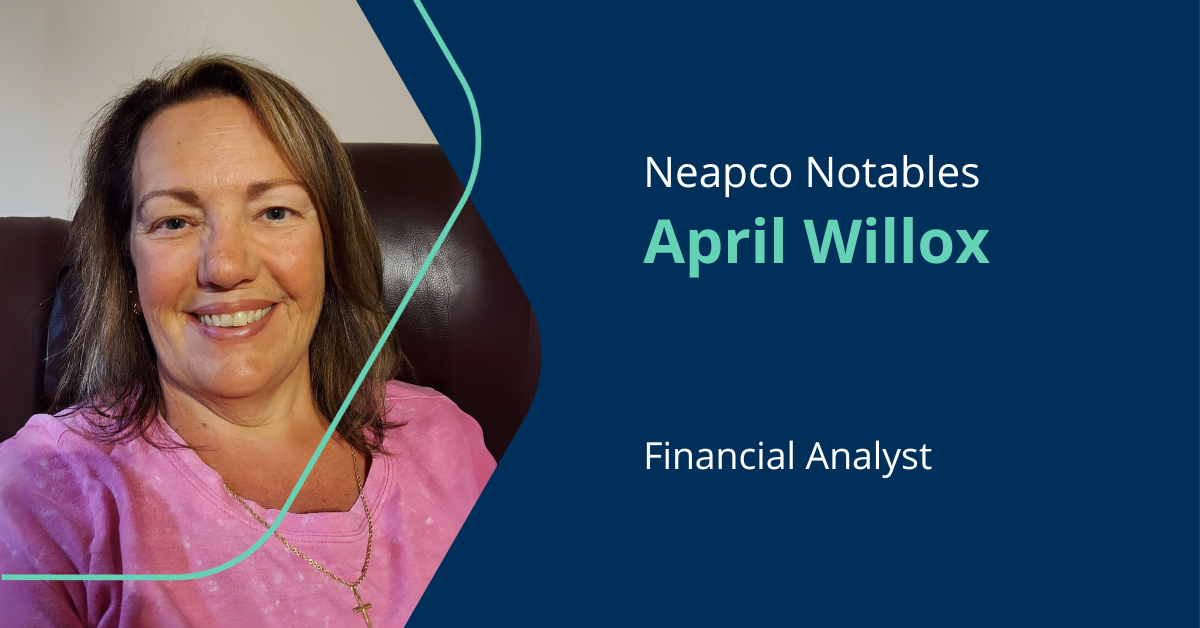 10.25.2023
Neapco Notables | April Willox, Financial Analyst
One of Neapco's strongest assets is its close-knit team committed to advancing the organization by driving financial growth and increasing efficiency.
In this edition of Neapco Notables, we're highlighting April Willox, who joined our team in Belleville, Michigan in 2013 as a staff accountant.
April shared with us her past experiences and how her background in accounting prepared her for her current role at Neapco.
Tell us a bit about yourself.
I spent my childhood in Trenton, Michigan, and discovered a passion for numbers after taking some accounting classes in high school. With time, accounting started to feel second nature, so I decided to continue my education pursuing a degree in business administration.
How have your previous experiences prepared you for your role today?
In 1989, I started my career in finance at a trucking company. Years later, after taking some time off to care for my family, I joined a plating company. Within the 10 years that I worked there, I took on various responsibilities like accounts payable, financial statements, and payroll, which were foundational to my career development with Neapco.
When I joined in 2013, Neapco was restructuring its accounting functions to a plant level. I was responsible for putting together procedures on how to use the new system. So, having prior experience and a background in finance contributed to my success at Neapco.
What drew you to Neapco?
From the moment I applied, Neapco felt like it was going to be a good fit for me. By coincidence, the Neapco location I applied to was located on Haggerty Road and my maiden name was Haggerty, so it felt like a sign that I was supposed to be there. During the interview process, I learned that the company was transitioning to Plex and ADP for payroll, and even though I had no previous experience with either of those services, I was excited to learn.
I'm still grateful for the ongoing opportunities Neapco provides me to learn and grow through exposure to different people, programs, and software. It's been a truly rewarding and exciting experience working for Neapco.
What is the most important thing you've learned while working at Neapco?
In my opinion, teamwork is crucial in a corporate finance department. The interconnectivity of everyone in the team instills confidence in me that I can rely on others to help me and that I can also help them. Each task we perform in our department has a ripple effect on others, from the moment products are first entered into the system to when they are placed on the delivery trucks.
What do you enjoy most about working at Neapco?
Working at Neapco, I have come to appreciate the value of teamwork. However, my favorite aspect of working here is the amazing people I get to work alongside. I take pleasure in coming to work and setting aside a few minutes to chat with my coworkers. It has truly been a  wonderful experience getting to know them better and learning about their interests outside of work —it kind of makes everything a bit more personable than just coming into work and doing your job and then going home.
How do you stay busy outside of the office?
I enjoy reading but one of my favorite things to do with my family is attend sports games whether it's baseball, hockey, or football.
In addition, I like to hit the gym for an hour or so before work to help me start my day with energy and focus. It sets the tone for the day and helps me stay mentally and physically fit.
Interested in joining the Neapco team? Click here to take a look at our open positions.