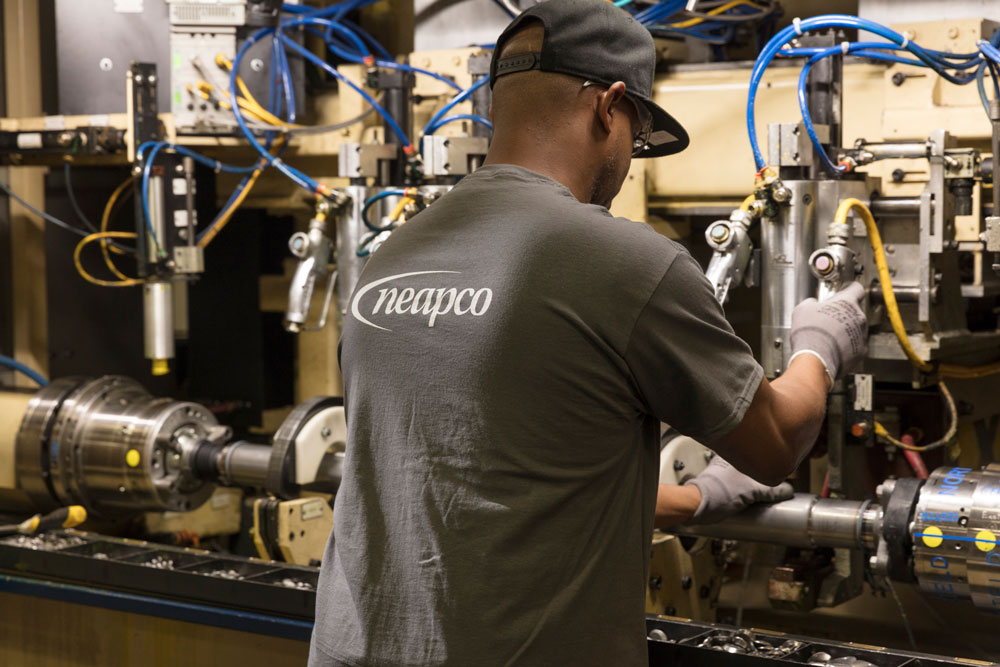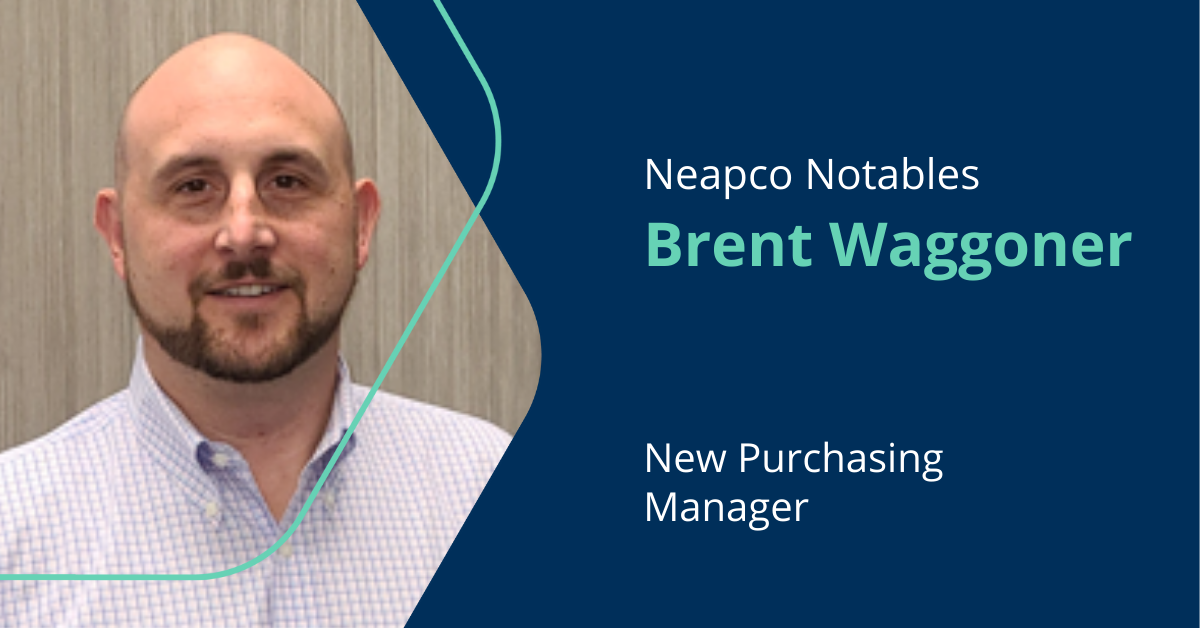 10.13.2021
Neapco Notables | Brent Waggoner, Purchasing Manager
From our engineering and design teams to our testing, purchasing and marketing teams, Neapco products are backed by hundreds of years of cumulative driveline expertise. As we look to the future of the industries we serve, we recognize the importance of growing our team with fresh perspectives from seasoned experts and individuals who are excited about the Neapco way.
One of our newest team members embodying this initiative is Purchasing Manager Brent Waggoner, who joined the organization in January.
In this edition of Neapco Notables, we sat down with Brent to discuss his transition to Neapco, past experience, outlook on the supply chain and more.
What drew you to Neapco?
Neapco's continued success and growth over its rich 100-year history stuck out most to me. The company has grown tremendously since its inception, always adapting to the times.
As a supply chain leader with countless years of advanced purchasing experience, I knew Neapco is where I wanted to be. This new role will allow me to become a key contributor to the continual growth of the organization.
What are some of the ways you were poised for your career at Neapco?
Over the course of my career, I have learned different supply-based structures and dealt with a variety of challenges in the marketplace from service to production and everything in between. These experiences have helped me develop strong values and improve my adaptability skills–allowing me to stay the course while searching for ways to improve.
Coming from Ford Motor Company, I am excited to leverage my automotive expertise and showcase my ability to build strong supplier relationships. My experience sharpened my skill set of working with cross-functional teams–preparing me for my unique role at Neapco, managing both OEM and aftermarket products.
In what ways are you already applying these skills and experience to your work at Neapco?
I'm continuing to build relationships through both physical and virtual methods in the new industry normal. It's a team effort and building relationships is as crucial as ever in the automotive space.
I feel at home because our Neapco team always puts our suppliers and customers first. I like to say "we don't win if our suppliers don't win," and this has never been more true than it is today.
I've also worked hard with my team to help minimize headwinds due to the pandemic, continue support of customer requirements and solve complex commercial issues as well as implement frameworks and forecasts for better business.
What are some of the ways the marketplace and supply chain have changed in the last year?
Many things have changed in the last year, but I believe the pandemic has only heightened the importance of building strong relationships. Today we have to work harder to build supplier relationships by going beyond the product to provide transparency, education and support.
Communication is key. We work with our suppliers to share information as it relates to the various commodities we manage such as steel and aluminum. You build a relationship by working through and going through challenges together so that you can win big together.
A strong relationship and clear communication are key when working with anyone. They've both proven to be crucial tools in our current efforts to partner with our suppliers.
What are some tips you give to someone looking to get into the automotive, aftermarket or industrial purchasing space?
You can learn something new from everyone. Suppliers and team members from distribution, product development, sales, manufacturing and more bring different perspectives to the table. Working with these people will give you a holistic view of the business and industry.
Build credibility. In the new normal, there are a lot of remote meetings, so you need to take ownership and prioritize responsiveness. This will shine a light on your skills and knowledge and showcase your professionalism–helping you build trust and make allies.
What trends in the automotive and industrial supplier space have you seen over the last year and what do they look like going forward?
International markets are rapidly changing as container costs rise and steel prices increase. These rapid changes will affect how we source new business and assess suppliers.
Experts expect these to return to normal, but we need to be ready to address the challenges the automotive industry will face as a result.
Another trend I have noticed is the strong increase in automotive aftermarket customer demand due to the OE shortages and shutdowns. With new vehicle production slowed, many had to focus on fixing the cars they already had. Thus, increasing the demand for aftermarket products and vehicle services.
What do you like to do in your spare time?
My all-time favorite hobby is playing golf. When I'm not on the putting green, I enjoy spending quality time with my wife and two daughters.
Interested in joining the Neapco team? Click here to take a look at our open positions.