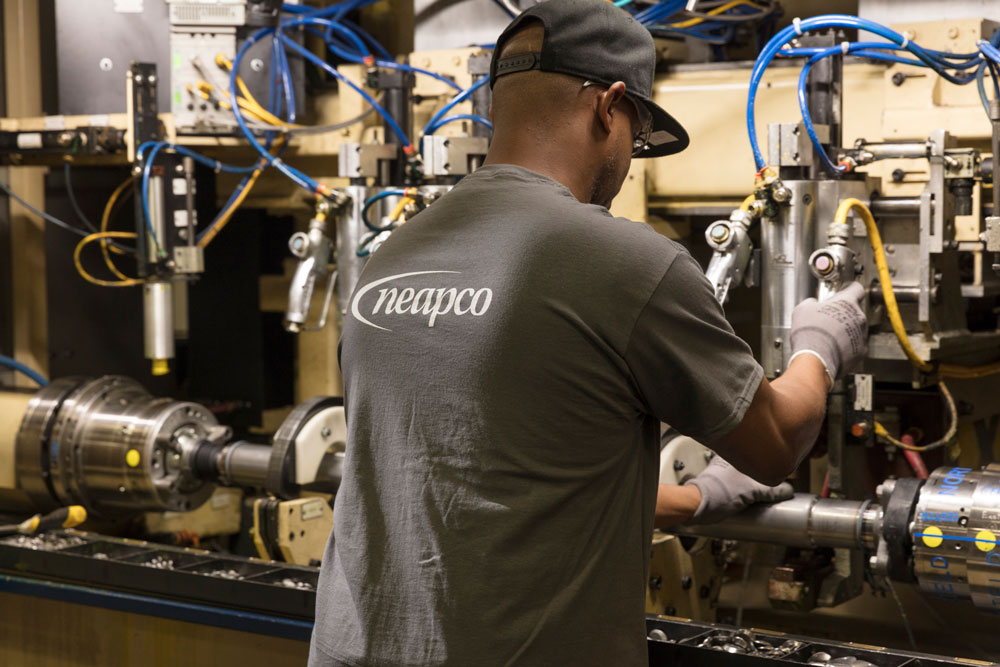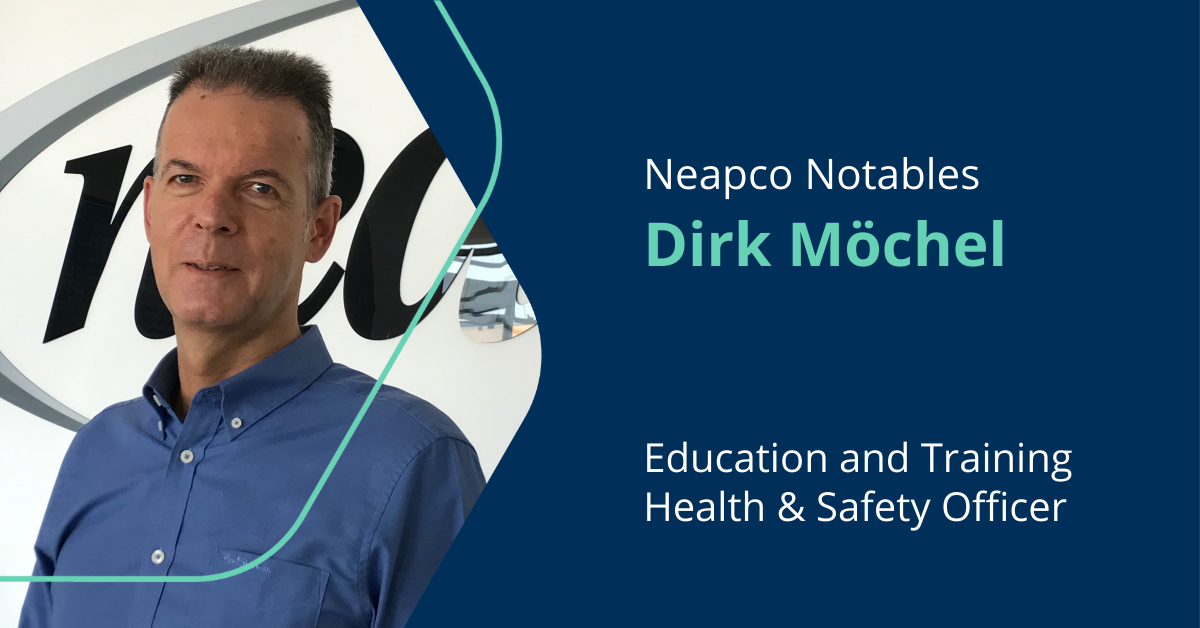 05.04.2022
Neapco Notables | Dirk Möchel, Education and Training Health & Safety Officer
Dirk Möchel, Education and Training Health & Safety Officer – Joined Neapco in 2010
Committed to providing customers with the highest quality service and cutting-edge innovation available, Neapco is continuously making improvements to its processes and investing in the development of our dedicated team members to deliver on this promise.
In this edition of Neapco Notables, we highlight Dirk Möchel, who joined the organization in 2010 and dedicates his time to educating and training his fellow team members.
We spoke with Dirk to discuss his career at Neapco, his role in the development of the Neapco Academy and more.
What drew you to Neapco?
I was born in Cologne, Germany, and grew up in a city only about 15 miles away from the Neapco plant in Düren. From classic cars to motorsports, I have always been very interested in cars and the parts that go into them and thus continued my education in the automotive industry.
In the 1980s, I began an apprenticeship at the Ford Motor Company in Cologne to become an industrial mechanic. After my training, I worked in maintenance for various companies but I was drawn to Neapco because of the great team dynamic they have. This combined with my love for cars and the automotive industry has made this time in my life a great experience.
What are some of the ways you were prepared for your career at Neapco?
After working for over 10 years in maintenance, I participated in a trainee program for skilled workers supported by the Ford Motor Company. This program consisted of three years of evening school where I worked towards a professional bachelor's degree in metal production and management.
After completing this training, I began working as a sheet instructor and training manager in the mid-1990s. A few years later, I decided to continue my education and attended evening school to earn a professional master's degree in technical management. This educational training led me to a new role at the Düren plant overseeing the Tool Shop, Prototype Shop and Apprentice Shop where I was responsible for training and educating over 70 people.
What role did you play in the implementation of Neapco Academy?
The Düren plant underwent leadership and organizational changes at the start of 2021, with several team members moving to new roles in their departments. These changes made it incredibly important that we provide leadership tools to our team members entering new positions so we developed the Neapco Academy.
The program, which consisted of various internal and external training, gave 17 team members the opportunity to learn more about our various departments and the work that they do. In addition, the participants were able to develop personal relationships and network with one another during the 10-month program, optimizing our organization's ability to work as a team.
The first group just recently completed their training, and because of their success, we have already begun training our second group. This group will be covering various topics including SAP, quality tools, power BI and logistics.
What upcoming projects are you most excited about in 2022?
I am excited to continue developing the Neapco Academy and bring new training opportunities to our team members in Düren. The Neapco Academy has the goal of recruiting its own employees as trainers. However, every day at Neapco is different and the business is always evolving–leaving little time to offer training. I hope that more team members will have the opportunity to support the program and share their knowledge in the future.
What do you enjoy most about working with your team?
Every team member at the Düren plant has an incredibly great team spirit. We are like one big family–everyone supports each other, we are all working toward the same goal and we want to see Neapco succeed. This positive work environment makes working at Neapco enjoyable every day.
What do you like to do in your spare time?
I am a big car fanatic–in fact, my mother says "car" was my first word! I also enjoy mountain biking and downhill skiing. My wife and I are avid travelers and have enjoyed visiting many great cities in the United States. This summer we are heading to Washington D.C. and making stops in Chicago and Detroit.