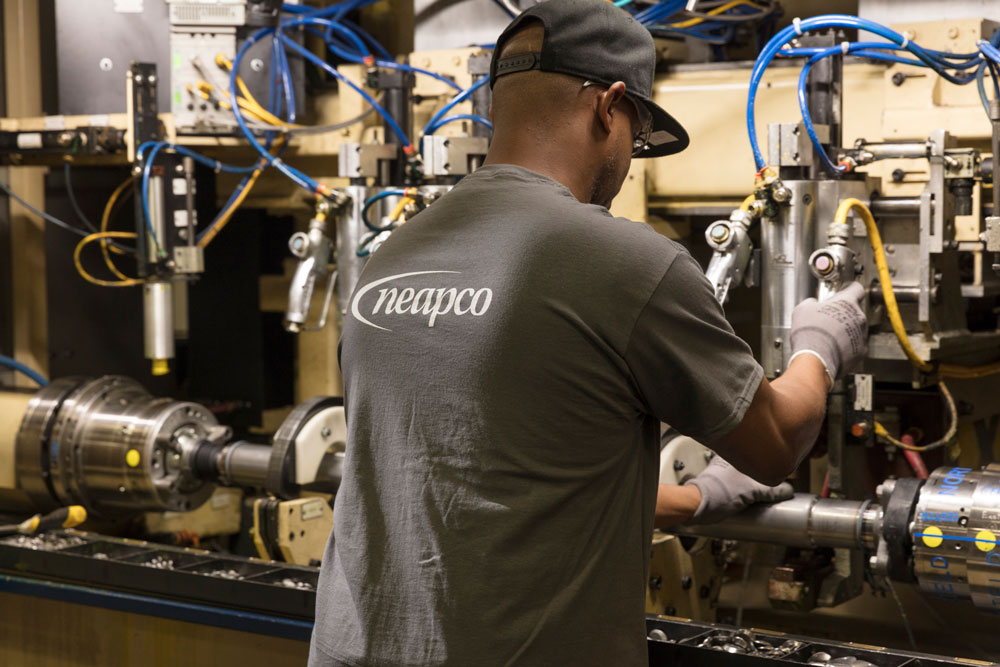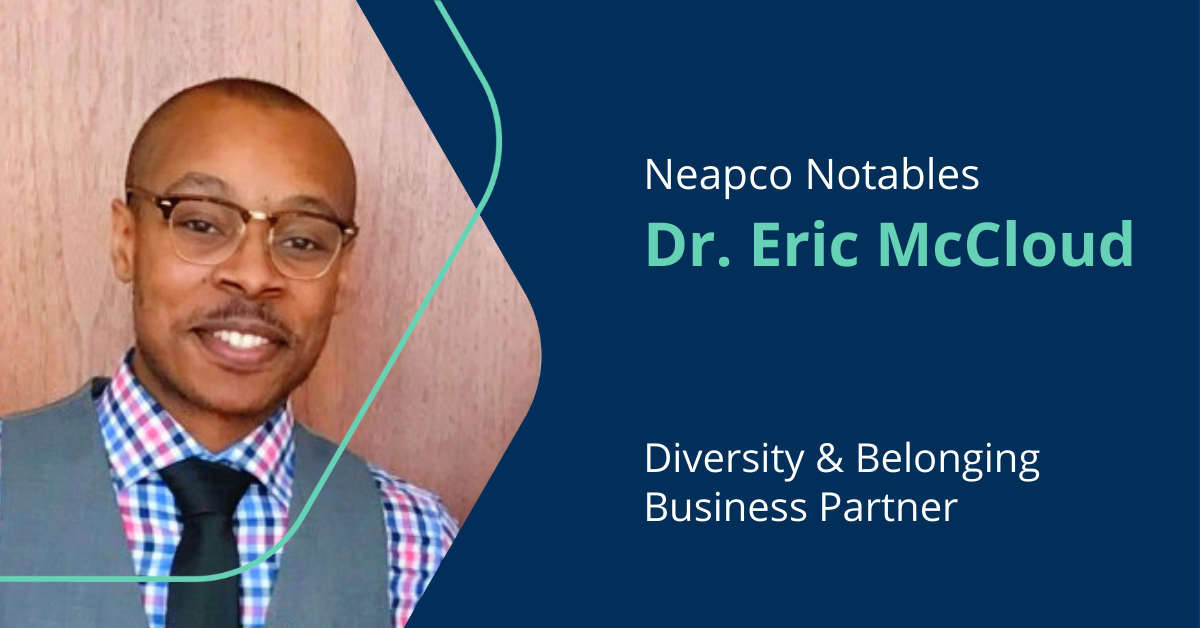 02.21.2022
Neapco Notables | Dr. Eric McCloud, Diversity & Belonging Business Partner
Diversity–one of our six core values–has moved to the forefront of how Neapco operates. We embrace the gift of culture, keeping an open mind and respecting one another, realizing we can be a better and stronger company as a result. 
In this edition of Neapco Notables, we highlight Dr. Eric McCloud, who joined the organization as Diversity and Belonging Business Partner in early 2021. Dr. McCloud's role was created to cultivate a more diverse, welcoming, and inclusive work environment full of opportunities for every Neapco team member across the organization's global footprint. 
We spoke with Eric to discuss his experience in the DEI world, his role at Neapco and more.
What drew you to Neapco?
I was intrigued by the company's commitment to not only advance diversity and belonging best practices at Neapco but outside of their organization. Our efforts will also support diversity and drive change across the automotive supplier community. 
In my role, I serve as an ambassador to the Original Equipment Suppliers Association (OESA) and its affiliates, sharing resources and knowledge to member companies. Coming to Neapco meant I was playing a much larger role in this critical journey and that was something I was extremely eager to be a part of.
What are some of the ways you were prepared for your career at Neapco?
I'm a strong believer of DEI and have spent my professional career serving as an advocate for diversity and inclusion in the workplace. I have a passion for initiating change and have been able to develop my skills in this space working in secondary education, higher education, non-profit and for-profit industries.
Throughout my career, I have facilitated diversity and inclusion training programs, implemented unique initiatives in the advertising and legal education industries to address systemic inequalities, and developed diversity recruitment strategies. In addition, I have taught graduate-level diversity courses at various colleges and universities.
What are you most excited for in the year ahead?
We closed out 2021 strong with countless philanthropic initiatives and activities to build employee engagement and give back to our local communities. With the help of the Cares and Shares committee, Neapco was able to fuel the spirit of giving at our Farmington Hills location with initiatives like the Socktober Sock Drive, Gleaner's Food Drive and Toys for Tots. We had such a great time planning and hosting these donation drives and I am excited to work with the team again to come up with some new ideas.
In February, we celebrated Black History Month with a series of learning sessions for our employees to engage in. This is just one of the many ways Neapco is building a more diverse and inclusive workplace and will continue throughout the year. Our team members can also be on the lookout for the next installment of our "Driver Seat Conversations"– a conversation series intended to create informative, tough and necessary dialogue regarding topics integral for our journey towards understanding true belonging.
Interested in joining the Neapco team? Click here to take a look at our open positions.