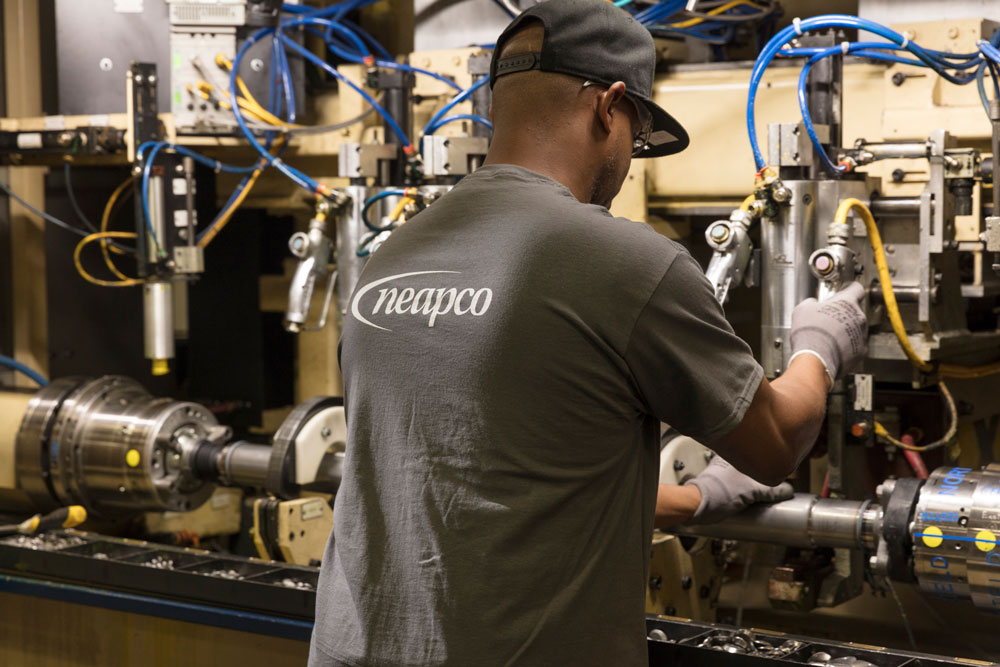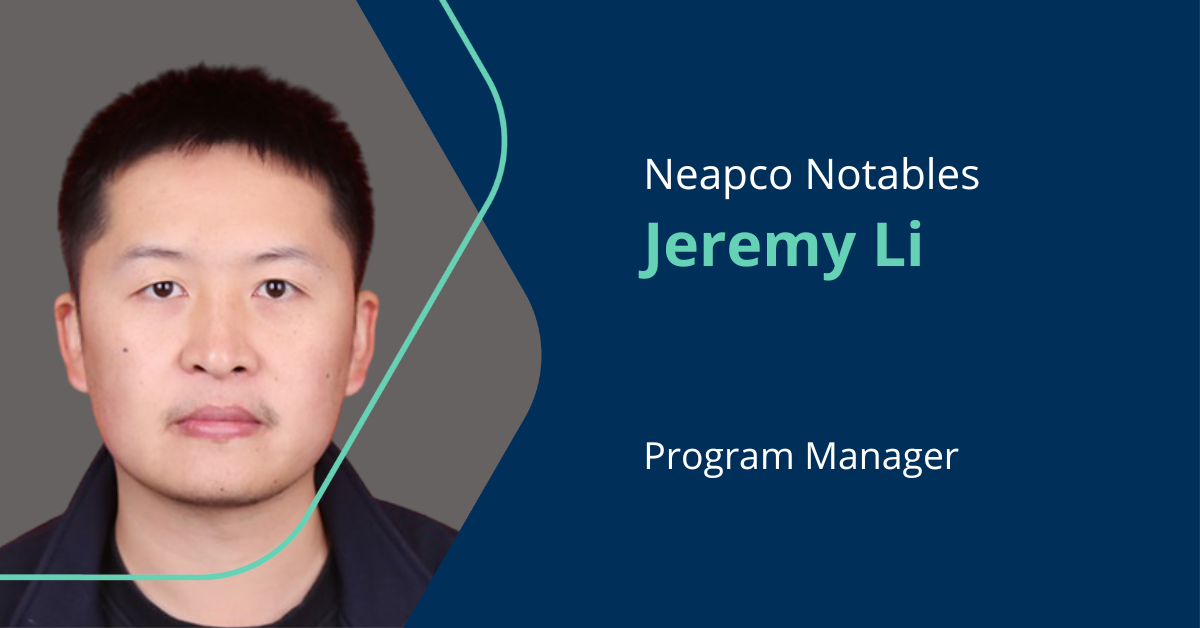 12.20.2022
Neapco Notables | Jeremy Li, Program Manager
From engineering and design to production and business support, Neapco's global team is made up of the best and brightest minds in the industry—allowing us to become a trusted, global partner our customers can depend on. 
In this edition of Neapco Notables, we're highlighting Jeremy Li, a Program Manager at Neapco's Chongqing plant who joined Neapco in 2020 looking forward to expanding his level of expertise and bringing his own knowledge and viewpoint to Neapco.
Jeremy walks us through his background, past professional experiences, what he values most about Neapco and much more.
How have your prior experiences positioned you for a career at Neapco?
Like many of my peers, my education and prior experiences have played an instrumental role in my current role as Program Manager.
I graduated from Chongqing Technology and Business University with a degree in Vehicle Engineering in 2009. After graduating, I worked for four years in a role where I gained incredible hands-on experience designing and developing Propshafts and driving axles.
From 2013-2020 I was responsible for the development and application of driveline parts such as Propshafts, Halfshafts, power transfer units and rear driven units. In 2017, I was promoted to project lead for a Hybrid Transmission—which included identifying milestones, delivering prototypes and more. 
What drew you to Neapco?
I connected with Neapco's Asia team while Neapco served as a supplier for one of the customer's many projects.
Having to communicate with them frequently, I quickly realized Neapco was an incredible partner for our company to have. Neapco's team of engineers was extremely experienced and easy to work with. I was so impressed by their knowledge and knew that I could learn a lot from them.
Having worked at Neapco for a little over two years, I can confidently say my first impression of the team continues to reign true. I have learned so much from them and am very proud to be part of such a great team. 
What do you enjoy most about working at Neapco?
What I enjoy the most about working at Neapco is being able to work with an extremely reliable and responsive management team. Management is always there to support us whenever we have questions and strives to give us words of encouragement when we need it most. Neapco is built on a culture of excellence and it is all because of the fantastic team members we have. 
What are your favorite things to do outside of work? 
I make an effort to spend my spare time with my family and I especially enjoy going out camping and barbecuing with my four-and-a-half-year-old son.
Interested in joining the Neapco team? Click here to take a look at our open positions.