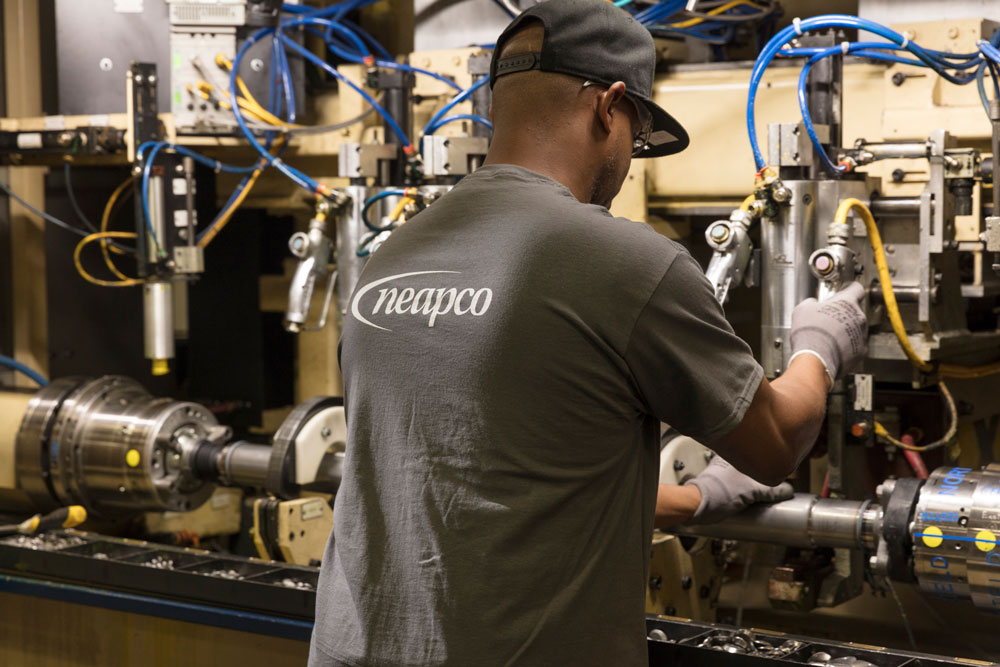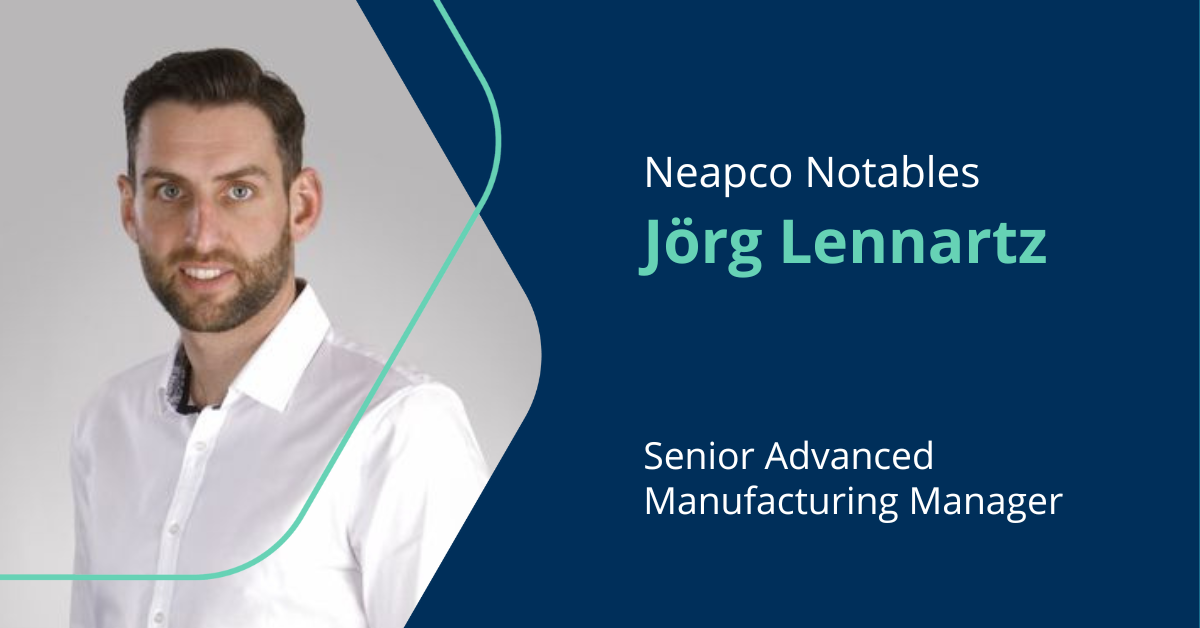 05.16.2023
Neapco Notables | Jörg Lennartz, Senior Advanced Manufacturing Engineer
Internationally, Neapco develops a wide variety of products with quality as our top priority. Neapco is focused on continuously improving our production processes to deliver the highest quality products to our customers.
In this edition of Neapco Notables, we are highlighting Jörg Lennartz. A Düren native, Jörg joined Neapco's Germany team in 2012 and currently serves as our Senior Advanced Manufacturing Engineer.
We sat down with Jorg to learn about his background, passion for improving processes on a global scale and what he's learned over the years.
What drew you to Neapco?
My father was an automotive mechanic so the automotive industry played a large role in my upbringing. This sparked my interest in cars and manufacturing as a child, leading me to the decision to study engineering and work in the automotive industry.
Neapco is one of the largest employers in the region and, because of that, some of my family members and friends have worked for Neapco at some point in their lives. Given this circumstance and my passion for the automotive industry, it only makes sense that Neapco was my first choice for employment.
How has your role at Neapco evolved over the years?
I got started at Neapco in 2012 as an industrial mechanic apprentice. During the apprenticeship program, I worked at Neapco during the week and took classes at the Rheinische University of Cologne in the evenings and on weekends. I eventually earned my bachelor's degree in industrial engineering in 2017.
In 2020, I earned my master's degree in technical management and was promoted to process engineer for technical development at the new Neapco plant in Turkey. This new role gave me a better understanding of what technical project management looks like across different countries and cultures. As a result, I developed an interest in working on global projects.
I recently stepped into a new role as Senior Advanced Manufacturing Engineer. In this global position, I am not dedicated to just one Neapco plant, but rather all of them. I am responsible for identifying new solutions to implement across all of Neapco's plants to ensure our processes are the best they can be and align with industry standards.
What is the most important lesson you have learned while working at Neapco?
One of the most important lessons I've learned is the value of teamwork in the workplace. You can't complete a project alone and need a functional team with open communication from all sides in order to achieve your goal. I have been playing sports my whole life and the intersection between sports and the workplace has been a tremendous asset for me. Sports have taught me many lessons such as teamwork, relationship building, open-mindedness, leadership and more.
It's also really important to be adaptable and to invest in your professional development. Professional development has always been a priority of mine and I am always working to learn as much as I possibly can. Getting over your own horizon and trying to learn from other colleagues is the key to success.
What do you enjoy most about working at Neapco?
The people! I have really great colleagues that push me to learn and develop every day. Everyone at Neapco is so helpful and open-minded which has helped me learn and develop so much personally and professionally. They've taught me that no question is a dumb question and as a result, I have become a more open person.
I also love the global component associated with my role. I work with our teams around the world daily, allowing me to interact with other cultures. This has enabled me to develop a more holistic view of the world and our role in it and has taught me not to focus on just one perspective.
What are your favorite things to do outside of work?
As I have mentioned, sports are a huge part of my life and I feel like I can really relax when I play sports. I started running a few years ago and love how it helps me clear my head and escape into nature.
My biggest passion, however, is football. I have been playing for my hometown club since I was three years old and I hope to do so as long as I can. I have coached many youth teams and became a member of the board of my club five years ago.
Outside of sports, I really enjoy spending time with my family and friends as they are the most important people in my life. I also love to travel to other countries and enjoy experiencing their culture through their people firsthand.
Interested in joining the Neapco team? Click here to take a look at our open positions.