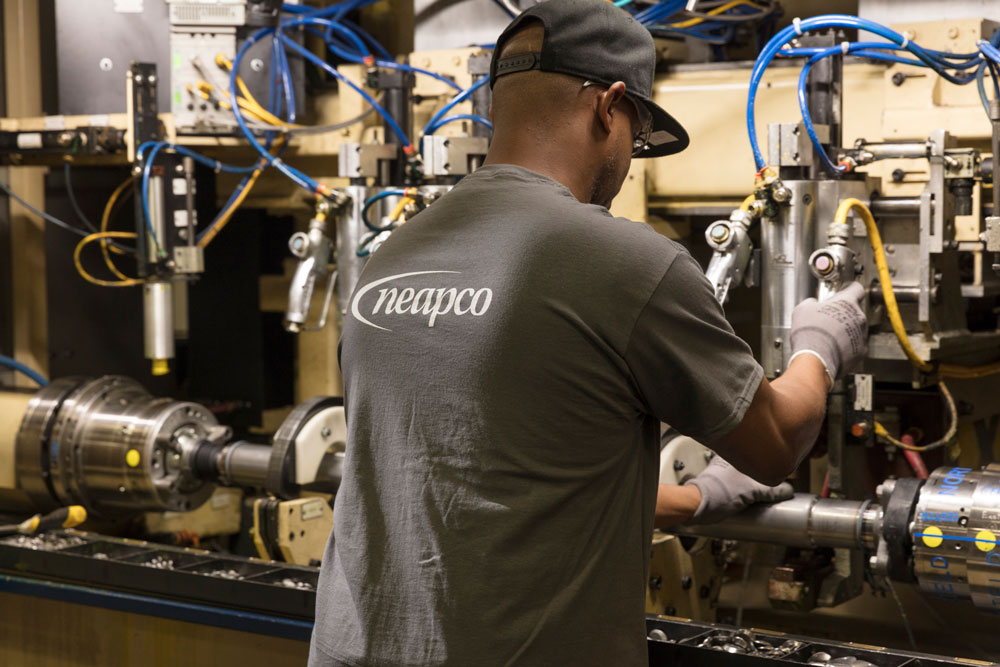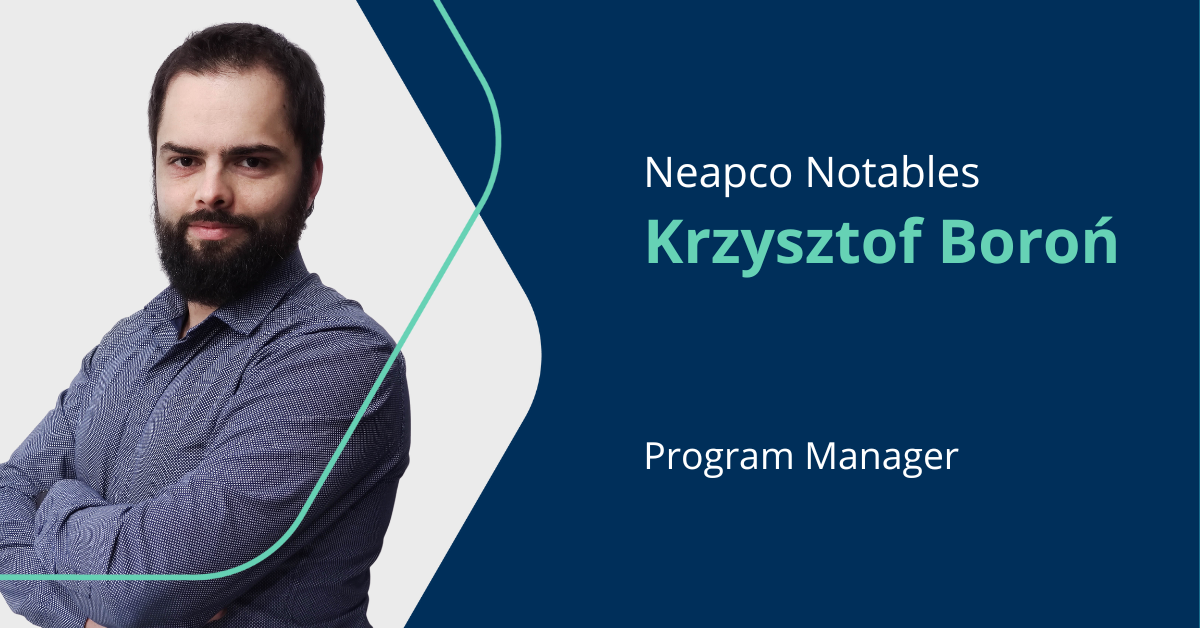 04.13.2023
Neapco Notables | Krzysztof Boroń, Program Manager
Driven to meet and exceed customer expectations, Neapco's team of skilled Program Managers sets and maintains industry standards in innovation, safety, culture and more. Problem solvers with can-do attitudes, the team touches all aspects of the business—helping Neapco achieve its mission of being a leading supplier of driveline solutions.
In this edition of Neapco Notables, we are highlighting Krzysztof Boroń. Krzysztof is a Program Manager at Neapco Poland and has been with the company since 2015.
We sat down with Krzysztof to learn more about his background, what he loves about Neapco and his passions outside of the workplace.
How have your educational and professional experiences prepared you for a career at Neapco?
I am from Sosnowiec, one of the largest cities in the Silesia region of Poland—the biggest industrial region in the country. Because of this, I was exposed to the automotive industry early on in my life.
I studied mechanical engineering at Silesian University of Technology. During my time there, I participated in a specialized automation and robotics program at school which was very interesting. The first job I had after college is very different from what I am currently doing at Neapco. This company specialized in machines for mining companies all over Poland. I worked there for a little over a year as an engineer, preparing technical parts to fulfill client orders and providing technical support for local and international clients.
I later began my role at a glass plant, which produced products like bottles and other useful everyday glassware. I was a supervisor for the production department where I oversaw the daily production and repair of glass products production forms. I was responsible for a 20+ member team including the CNC and welding teams. I was the youngest team member at that time and this position taught me a lot about production management and leadership.
What have you learned while working at Neapco?
After about a year of working as the new launch coordinator at Neapco and completing post-graduation studies for program management, I was involved in our leadership skills program which allowed me to attend many leadership training seminars alongside my fellow team members. I was also a mentee in our facility's mentoring program and was very lucky to have a great mentor, Piotr Gosławski, that helped me view the work I was doing from a broader perspective.
I learned so much from these two programs and the leadership skills gained were a real game changer for me as well as for other program managers. It was an eye-opening experience that helped me understand my work from a different perspective. I learned how to understand our strengths and weaknesses as well as how to be an effective leader. I'm very grateful to have had the opportunity to be a part of these programs that enable positive change for our company and employees.
I am also proud to share that I was given the opportunity to give back to the leadership program that gave me so much over six years ago. As a member of the Kaizen implementation team in Poland from the beginning, I helped create and implement an internal Kaizen system—evolving and developing the system as time went on and improvements were made.
What do you enjoy most about working at Neapco?
I love the variety in my work and the ability to focus on something new every day. As a Program Manager, I am responsible for several client programs across Europe, including Poland, Germany and Turkey. From financials to production, there are always different challenges for me to support and collaborate on.
Another great thing about Neapo is its people—I love the people! Everyone is so passionate about their work and this industry which leads to better team involvement and cooperation. We have daily discussions about how we're going to improve and reach our targets because everyone wants to do well.
I also enjoy how everyone is always open to new ideas. Neapco's support is from the top down as we have great connections with our team members, managers, and leaders. I am often astonished by how quickly team members' ideas are brought to life, driving continuous improvement at our facilities around the world.
What are your favorite things to do outside of work?
I enjoy participating in historical reenactments, which are a pretty big deal in Poland, and often help the group in the planning process. I am currently helping with the largest reenactment this year where I will be leading a party of 50 people. I am very fortunate to share this hobby with my wife and son.
Another hobby I have is reading. I read every book I can get my hands on, from science fiction to business, I love it all.
Interested in joining the Neapco team? Click here to take a look at our open positions.