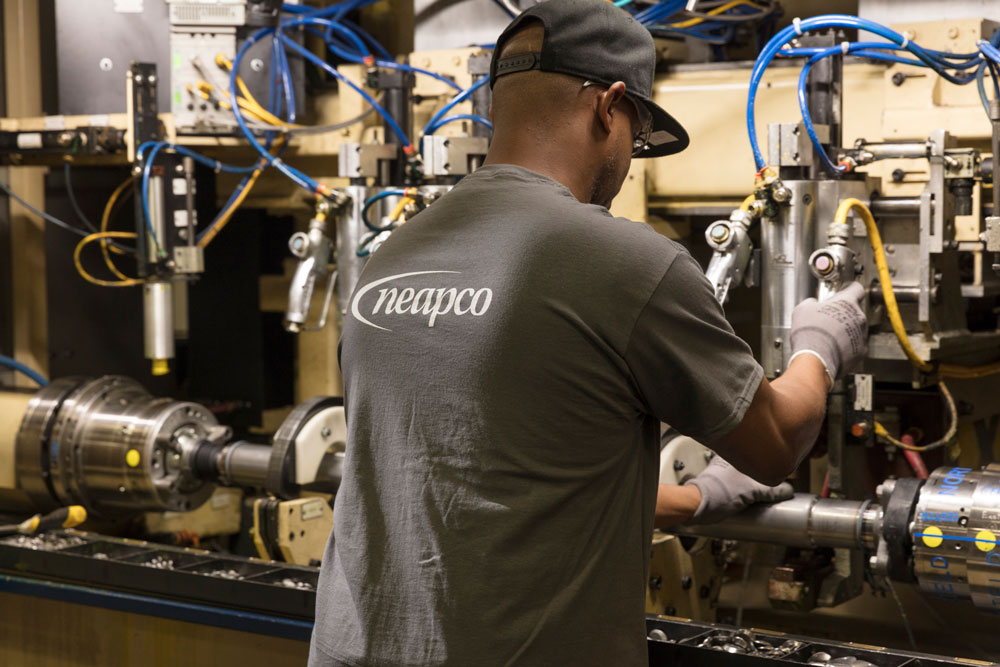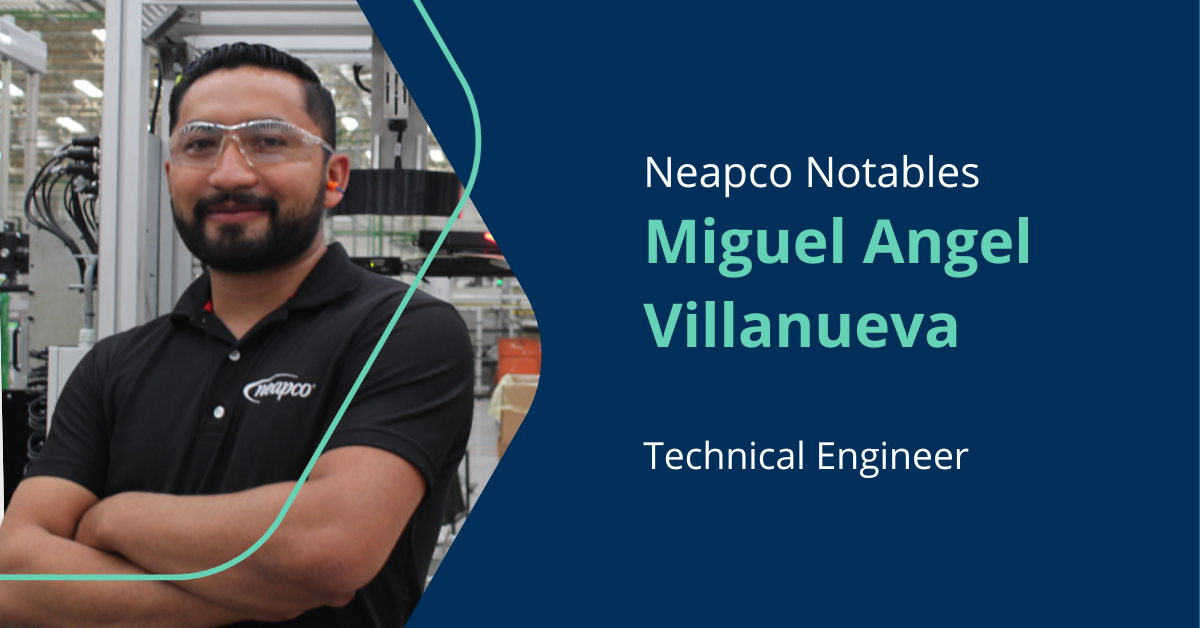 06.21.2023
Neapco Notables | Miguel Angel Villanueva, Technical Engineer
Neapco is proud to have the best and brightest minds working on the frontlines of our business to drive our organization forward globally. Their passion and dedication are fundamental to our success and we are proud to share their stories with the world.
In this edition of Neapco Notables, we are highlighting Miguel Angel Villanueva, who joined our team in Saltillo, Mexico in 2013 as an assembly operator.
Miguel Angel explains how his role has evolved over the past 10 years, what he enjoys most about working at Neapco and more.
How has your career at Neapco evolved over the years?
I began working at Neapco Mexico nearly 10 years ago as an assembly operator supporting production for a large automobile manufacturer. About three years into my career at the Saltillo Plant, Neapco Mexico began growing significantly and an opportunity to take my career to the next level arose.
In my new role as a trainer, I was responsible for the assembly line supporting production for two big-name customers. During the three years that I held this position, I significantly grew my knowledge base and became an expert on many of Neapco's manufacturing processes.
Today, I hold a different position—technical engineer. In this role, I continue to support the assembly lines I once worked on. This opportunity has also opened new doors for me by allowing me to continue furthering my education. I am currently taking courses to become an industrial engineer at Universidad Carolina (Carolina University). I look forward to completing my studies in the coming months and seeing how I will continue to grow at Neapco with this additional experience.
What do you enjoy most about working at Neapco?
Neapco gives everyone the tools and resources they need to grow professionally and personally. In addition to my industrial engineering studies, Neapco has given me the opportunity to study the English language. The ability to communicate effectively and confidently in English is an essential skill I will need as I continue to grow in my career as I will be communicating with my fellow team members around the globe more frequently.
I also really enjoy how committed Neapco is to celebrating our culture and giving back to our local communities. The team is always hosting so many incredible events at the plant that remind us of all the great work we are doing, motivating our team to continue driving success for our global organization.
What is an important lesson you have learned during your time at Neapco?
Over the course of my career, I have learned just how important teamwork is. It is very important that everyone's voice is heard in all situations. For example, the department I work in supports several areas of our business. We don't often see the problems each area is facing firsthand, so we come together frequently to provide updates to one another and offer solutions to help them and Neapco get ahead.
What are your favorite things to do outside of work?
Most of my evenings are dedicated to my studies. I typically spend one to two hours a day attending my classes and completing my coursework.
The rest of my free time is dedicated to spending time with my family—whether that means going out to eat, enjoying local events or just spending quality time together. I also love animals, especially horses, and often visit local ranches to enjoy some time outdoors. I am so fortunate to work at a place that gives us so much time to spend doing the things I love.
Interested in joining the Neapco team? Click here to take a look at our open positions.