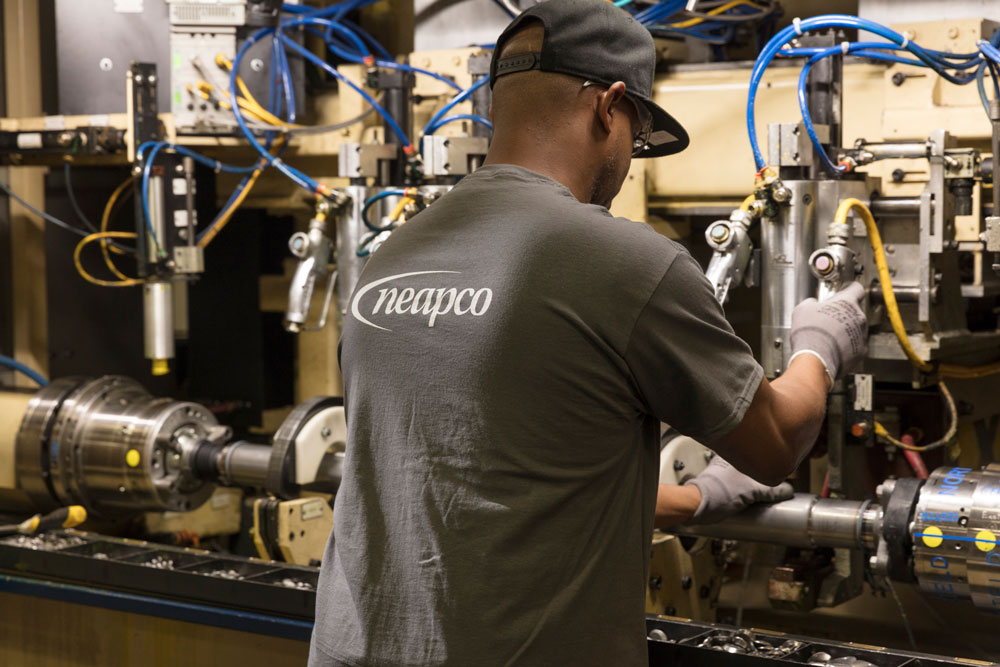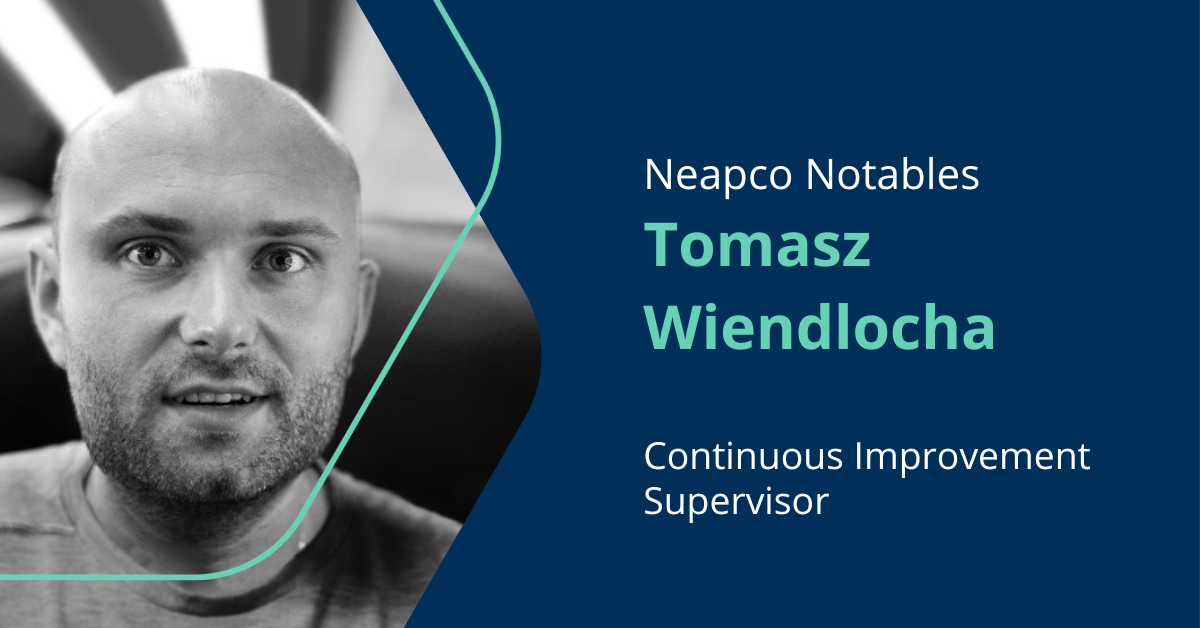 11.29.2022
Neapco Notables | Tomasz Wiendlocha, Continuous Improvement Supervisor
Known for consistently delivering innovative solutions with cutting-edge technological capabilities, Neapco's long-standing history of excellence goes beyond our products by offering team members opportunities for personal enrichment and professional development.
In this edition of Neapco Notables, we're highlighting Praszka native Tomasz Wiendlocha, a  Continuous Improvement Supervisor who joined our team 15 years ago.
With an extensive background in human resources and continuous improvement, Tomasz shares what drew him to his career and walks us through his long-standing history with Neapco.
What drew you to a career in the automotive industry?
I studied human resources management at National Louis University (Wyższa Szkoła Biznesu), a renowned business school in Nowy Sącz, Poland. While in school, I was always very excited about the prospect of working within the automotive industry. It's something I always knew I wanted to pursue, recognizing the immense opportunity to be involved in major industry developmental moments. 
How has your role evolved since joining Neapco?
Shortly after completing my schooling, I began working in the HR department at Tedrive Poland which was later acquired by Neapco in 2010. While working in this role, I had the opportunity to work closely with the employee development team and learn about the hiring processes. My involvement with the HR department helped me understand that continuous improvement isn't just about the tools, it's about the people using the tools. 
Today I serve as the continuous improvement supervisor at Neapco Praszka. My team and I do our best to nourish Neapco's continuous improvement philosophy throughout our plant. Together, we have introduced a set of tools and methods that use on a daily basis to ensure we are producing quality products for our customers. 
One example is the KAIZEN Suggestion System—one of the very first projects I worked on after joining the continuous improvement team. Having worked with an interdisciplinary team, the system we created has been delivering outstanding results for over 6 years and we can proudly say that it is highly regarded not only within our organization but also outside of it.
Providing proper tools and training to our team members is an essential step in the continuous improvement process. However, I  believe it must begin with identifying and empowering team members to be agents of change—motivating them to make a positive, lasting change in their working environment.
What do you enjoy most about working at Neapco?
There are many things I love about working at Neapco, but what I value above all else is the supportive work environment the company fosters every day. Ideas and new ways of thinking are always encouraged and taken into consideration by our leadership team. If the idea doesn't quite fit what they were looking for, they make sure to provide constructive criticism so we can continue to improve our work.
The next best part about working at Neapco is the people and the strong sense of teamwork they carry. When our team launches a new initiative, we are always able to identify team members willing to aid us and be a part of the undertaking without any hesitation. Working with a group of motivated people is such a pleasure and makes our daily duties much more enjoyable.
What upcoming projects are you excited about?
One project I am excited about consists of 3 modules: Manufacturing Execution System (MES), Advanced Scheduling System (APS) and Forklift Management. By implementing these three modules our facility will get several steps closer to meeting the standards of Industry 4.0. 
The project also allows to work with a extended multi-area team—connecting the production, logistics and IT department. Once complete, our team will have implemented a powerful tool that is beneficial for many people and many processes throughout the plant. 
Another project I am currently working on is "Project JSON." For this project, I am working alongside 15 plant team members to explore and learn about a new set of IT tools that will help elevate our processes to a whole new level. 
The approach we are using for this project is called citizen development—a business process that encourages non-IT-trained employees to become familiar with IT tools. This project is exciting for me because I'm able to train my fellow team members who will be able to develop IT tools for themselves and other Neapco employees. Continuous Improvement at its best!
What are your favorite things to do outside of work?
Outside of work, I enjoy spending time with and caring for my five-year-old daughter, Lena. One of my favorite hobbies is photography, especially landscape photography because it involves traveling. 
Additionally, I enjoy playing fantasy tabletop roleplaying games like Dungeons & Dragons. Personally, I believe it is a great pastime fun for anybody who enjoys fantasy literature, but it's much better than books because it lets you create your own stories.
Interested in joining the Neapco team? Click here to take a look at our open positions.