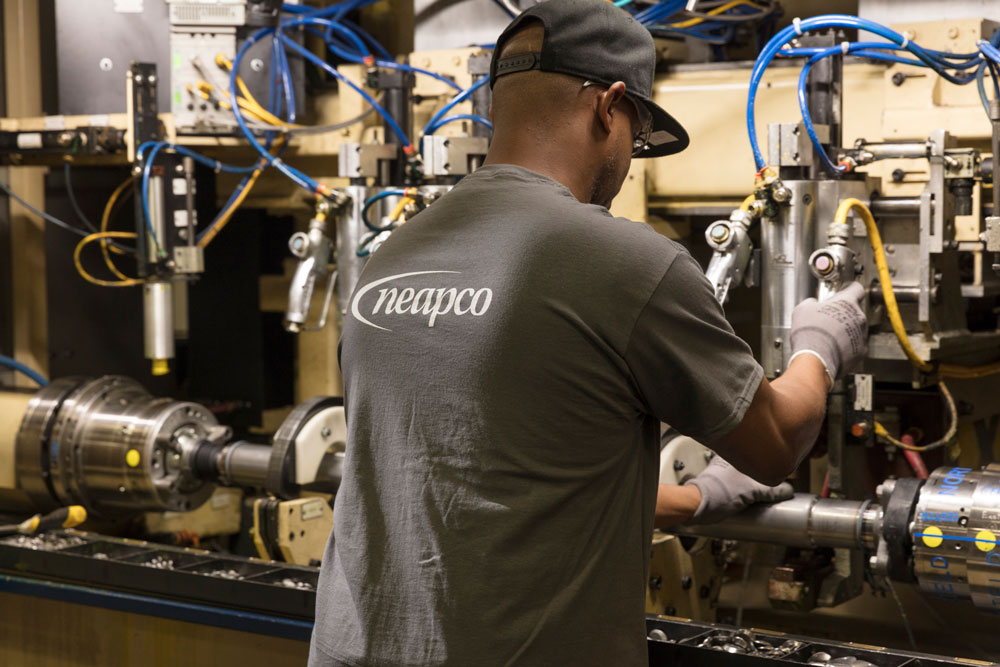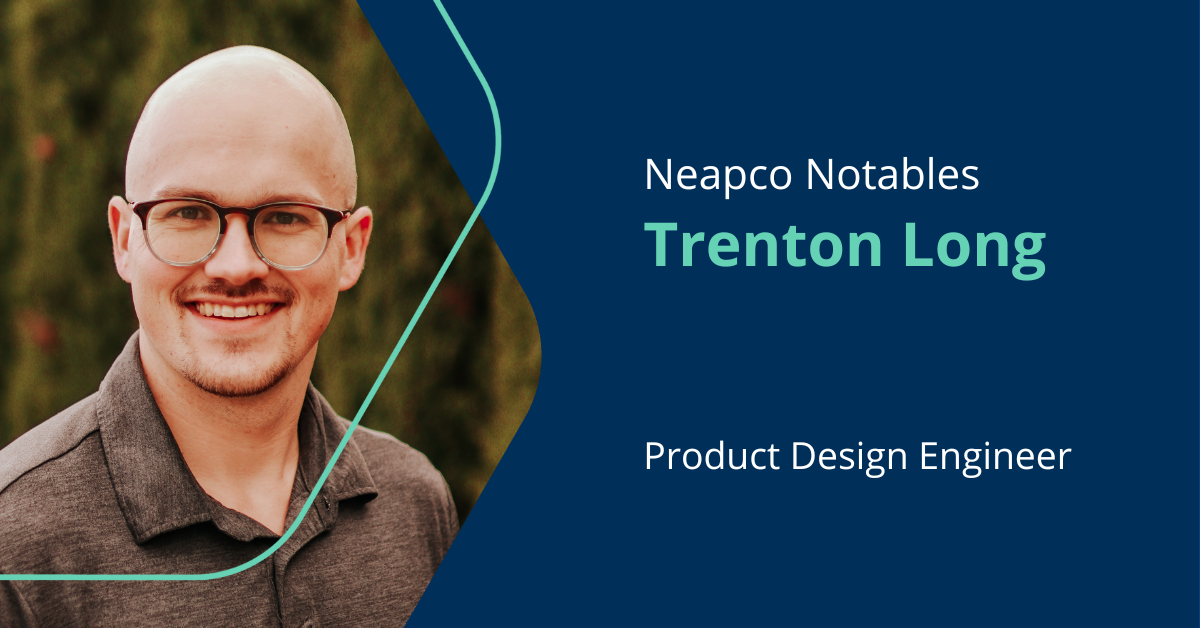 08.11.2022
Neapco Notables | Trenton Long, Product Design Engineer
Neapco is dedicated to safety and sustainability, working diligently to innovate excellence and provide resources around the globe.
In this edition of Neapco Notables, we highlight Trenton Long from Gothenburg, Nebraska, who joined the team in May 2021 and works proudly in his home state as a Product Design Engineer in Beatrice, Nebraska. 
Trenton walks us through his background in engineering, what he appreciates most about Neapco and more.
How has your previous experience prepared you for a career at Neapco?
After graduating in 2018 with a bachelor's degree in Mechanical Engineering from the Colorado School of Mines, I started my career as a Manufacturing Engineer at Parker Hannifin in Gothenburg. I worked as a Facility Supervisor for Frito Lay following that, but wanted to find a new role in product design.
Neapco's product design openings, connection to the automotive industry and location within Nebraska was an opportunity I couldn't pass up. My knowledge and expertise in engineering, product design and project management made me the perfect candidate to join the Neapco team.
What are your day-to-day responsibilities as a Product Design Engineer?
In my role, I primarily work with a provider of solar technology for maximizing energy production and sustainability—supporting them from a product development standpoint. On a weekly basis, I maintain many active projects to accommodate the customers' requests and specifications for new products, among other tasks.
In addition, I work in a project management role supporting new developments and other process changes related to current products.
What projects are you currently working on?
I'm working hard on various solar and commercial vehicle projects. These markets have quickly grown and both have become significant business opportunities at Neapco.
What do you enjoy most about working at Neapco? 
I enjoy the size and the ability to work with my colleagues around the globe. Coming from companies with over 50,000 employees and a complex corporate hierarchy, I appreciate the visibility I have among management; they really take my thoughts into consideration during the decision-making process.
Being able to communicate with Neapco team members around the world, like in Saltillo and Germany for instance, has also been quite rewarding. I'm able to have calls and voice my opinion in a company with a plethora of global resources—it's not just limited to what's in front of me. 
What are your favorite things to do outside of work? 
I do a good amount of running and have participated in the Lincoln Marathon here in Nebraska. I also love spending time with my wife of three years and our son who will be turning one in a couple of months.
Interested in joining the Neapco team? Click here to take a look at our open positions.