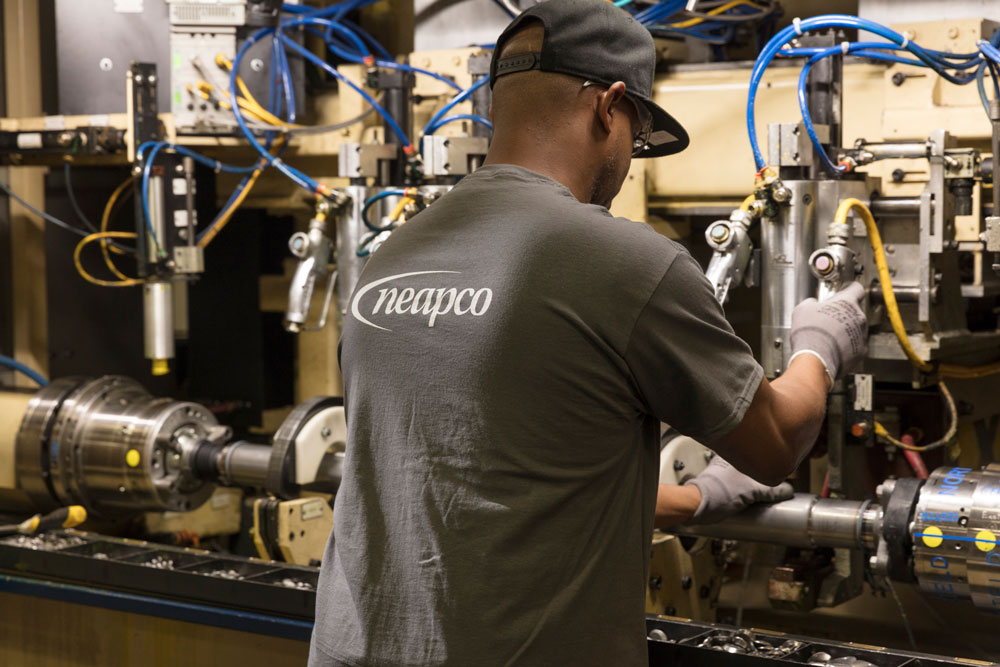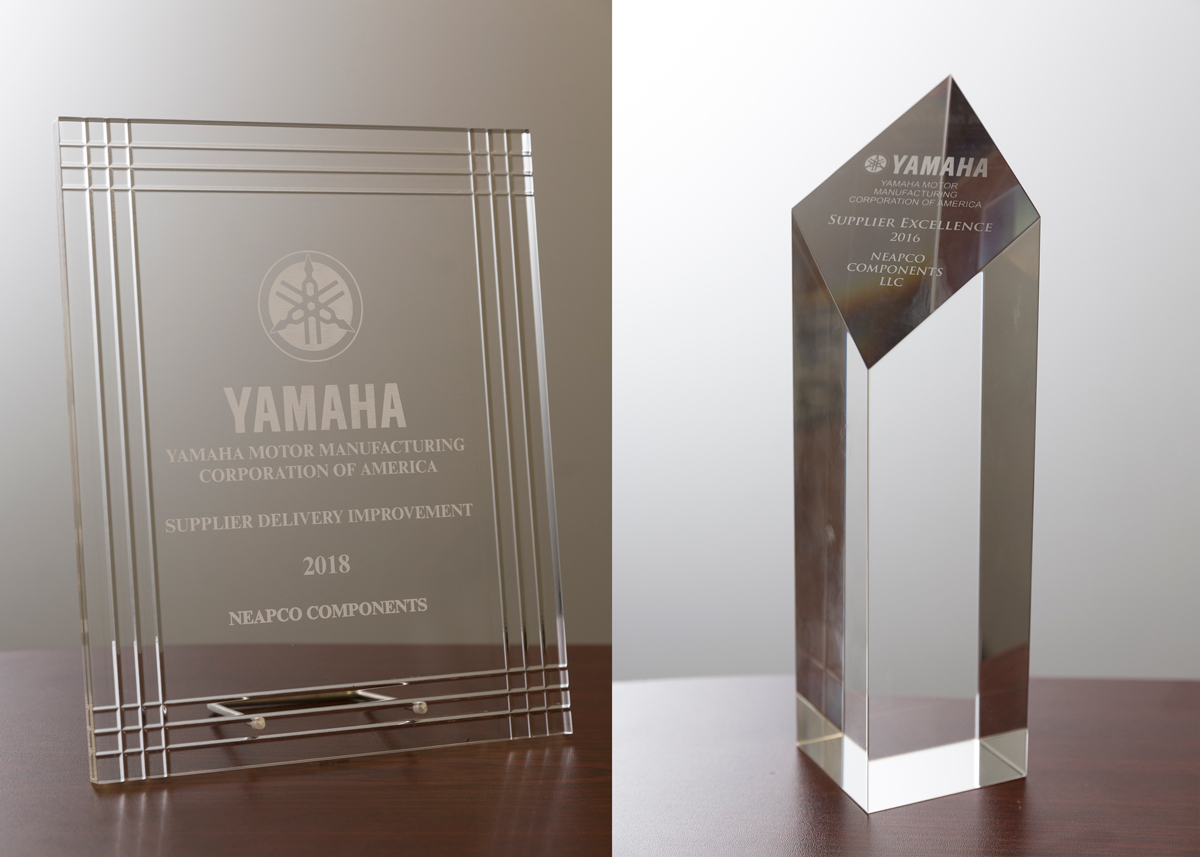 09.11.2019
Neapco Only Supplier Honored Twice By Yamaha
(Farmington Hills, MI) — Neapco announced today itis honored to be the only supplier to receive two awards at the 2019 Yamaha Supplier Conference held in Newnan, GA.
The "2018 Supplier Excellence Award" and the "2018 Supplier Delivery Improvement Award" were awarded to Neapco based on the outstanding product quality and service provided to Yamaha.
"Neapco is one of Yamaha's key supplier partners and instrumental in the success of our assembly plant, and we were indeed proud to recognize them and their outstanding partnership at this important ceremony ," said Wayne Pierce, Vice President of Supply Chain Management for Yamaha Motor Manufacturing in Newnan Georgia, "They truly share our commitment to quality, and work closely with our team along every step of the development process to hit our targets. "
Neapco supplies rear halfshafts for Yamaha Golf-Cars, which have been named the top gas-powered golf car for three consecutive years by Golf Digest.
"We are a proud partner to Yamaha and value our relationship with this excellent manufacturer.   Our team in Beatrice, Nebraska works diligently every day to provide the world-class service that these awards recognized," said Phil Cushman, President Neapco Components LLC.
Neapco's proprietary data-controlled manufacturing, and validation processes, along with highly disciplined and specialized in-house testing, ensure that its driveline products provide the efficiency and dependability the customer requires for their demanding applications.
"When the customer calls your name in front of all other suppliers, it speaks volumes to the customer's appreciation for Neapco's quality products, and service levels," Cushman said.
Neapco—founded as the New England Auto Products Corporation—has been serving the automotive driveline market since 1921. In 2021, the Company will be celebrating its 100th anniversary. Named as one of the fastest-growing private companies in the United States by Inc. Magazine and placing on the Crain's Fast 50 list multiple times, Neapco designs, manufactures and distributes OEM and related aftermarket driveline products for automotive and commercial vehicles, off-highway and other specialized applications across the globe. Neapco's highly respected products are developed and produced by a diverse team of approximately 3,000 employees located in five countries. Neapco's headquarters are in Farmington Hills, Michigan.
For additional information: Ron Draheim, +1-248-699-6648, rdraheim@neapco.com