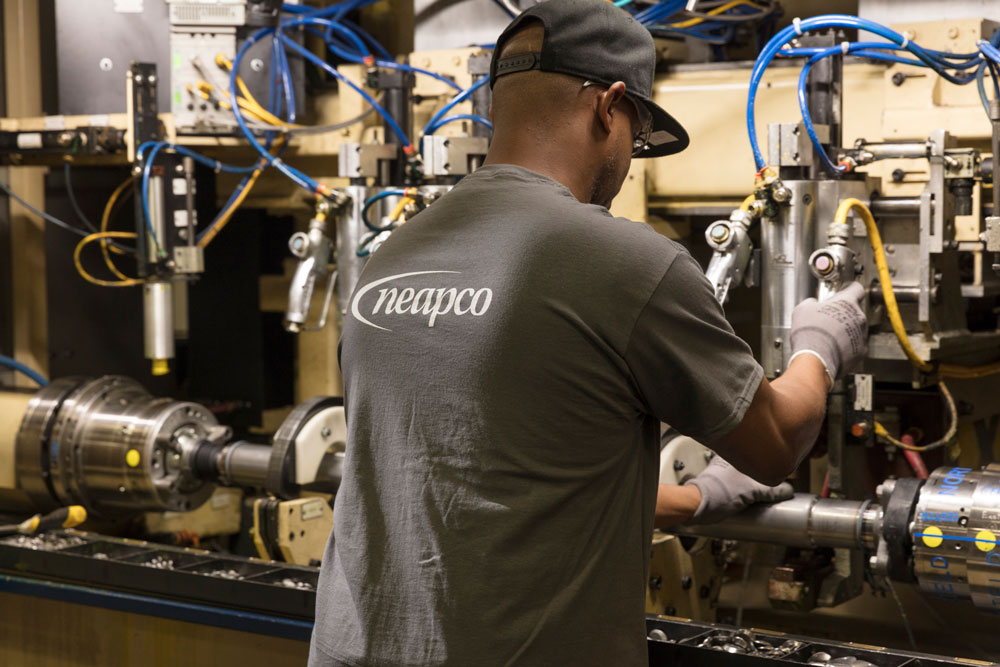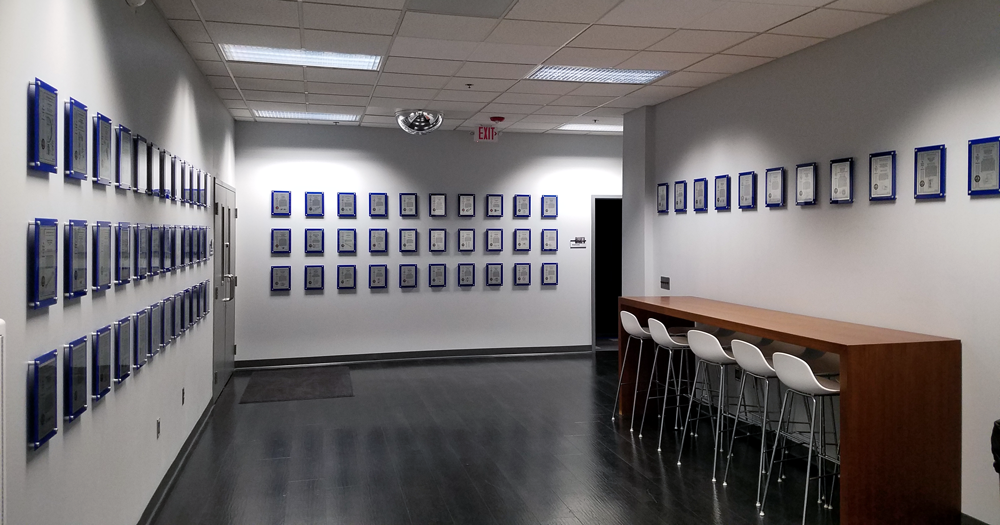 06.13.2023
Neapco Unveils Display of Innovative Patents at Global Headquarters
Led by our talented team of engineers and designers, Neapco has been at the forefront of the global automotive industry—designing, developing and manufacturing high-quality, game-changing products for various automotive, agriculture and industrial applications.
These innovations have fueled our success over the past century and continue to shape our organization's reputation as a leading supplier of driveline solutions for original equipment manufacturers around the world. To honor the incredible work our team has accomplished, the Product Development team has unveiled a beautiful display of plaques at our Global Headquarters in Farmington Hills commemorating the patents we've acquired over the years.
Now on display, nearly 80 plaques—each representing a "family" of patents owned by Neapco—are hung on the walls of the corridor near the Ambassador meeting room. In reality, the number of patents Neapco owns is much higher, as each original invention can have patents issued in different countries or with small variations.
The patents displayed date all the way back to the oldest known Neapco patent—an automatic brake mechanism—filed in 1946 by a team member at one of our first locations in Pottstown, Pennsylvania. The vast majority of these patents represent our traditional driveline products, including Halfshafts and Propshafts, while some of the newest are inventions related to battery electric vehicles.
Since the display was unveiled, we have been awarded two new patents—which will be added later this year. But our research and development (R&D) teams won't stop there! Our R&D teams around the globe have nearly 30 additional patent applications pending—all of which will significantly improve Neapco's competitive advantage.
Check out some photos of the display below.