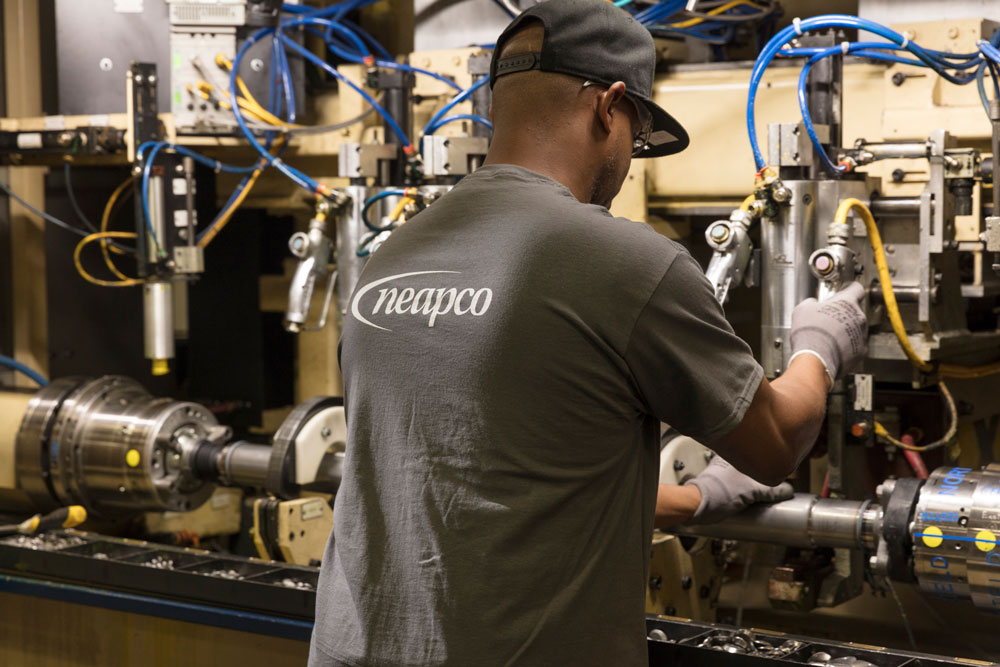 06.23.2022
The Program Management Team, An Unwavering Force Pushing Neapco Ahead
A leading supplier of innovative driveline solutions, Neapco's continued success has been led in part by Neapco's Program Management (PM) team's unwavering commitment to exceed customer expectations and respond quickly to an ever-changing marketplace.
"As program managers, we orchestrate the launch of new products across individual departments—unleashing the power of teamwork. Using our unique insights and wide network within the organization, we play an active role in supporting Neapco's drive for continuous improvement," said Charlotte Renneberg, program manager in Düren, Germany.
Neapco's global PM team is responsible for ensuring the satisfaction of customers by delivering calibrated communication and facilitating programs from start to finish. Serving as a bridge to all other departments of Neapco, the PM team uses their expertise and creativity alongside innovative technologies to support the success of Neapco programs around the globe.  
All of the tools used by Neapco are rolled up into the Neapco Product Launch System (+PLuS+). Designed by Neapco to meet automotive APQP standards, the +PLuS+ methodology serves to ensure products are launched on time, with industry-leading quality, and within budget. The primary aspects of the +PLuS+ system are brought together in a SharePoint hub to provide the tools, real-time data, and collaborative spaces necessary to support our Global Teams and customers to assure our mutual success.   
"Neapco has been doing business for over 100 years. During this time we have developed a great reputation for quality and excellence. I believe that it's important to work for a company that looks at all aspects of what the customers' needs are," said Theresa Blazo, program manager in Farmington Hills, Michigan.
Current challenges, such as the ongoing pandemic, have played a big role in the evolution of the technologies the PM team uses today. The team's ability to navigate a rapidly changing industry and develop contingency plans based on up-to-date data is proven every day as they constantly search for and implement new ways to advance Neapco's products, solutions and services.