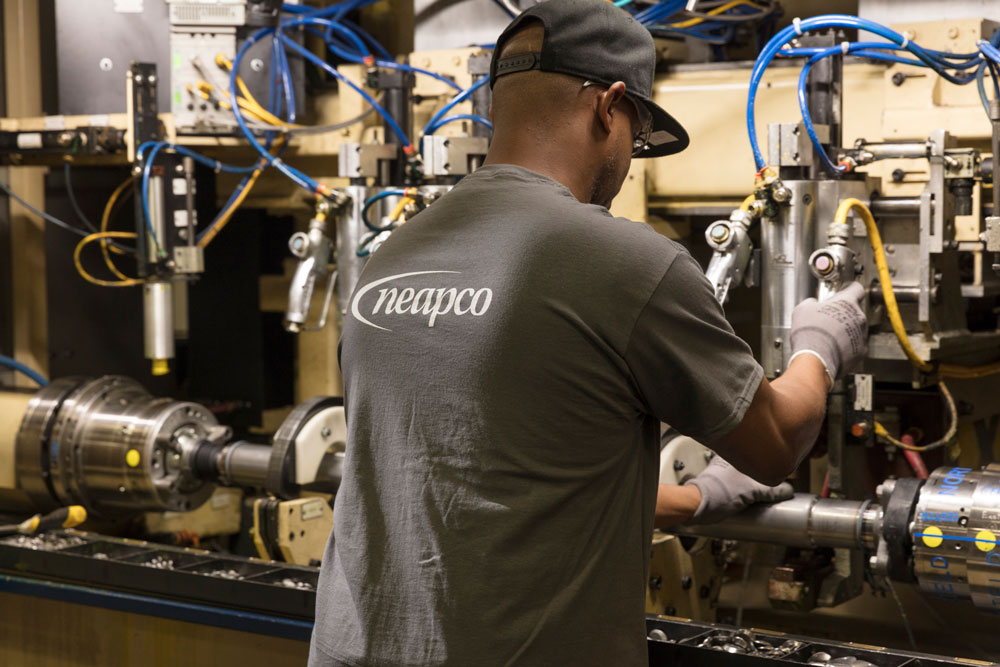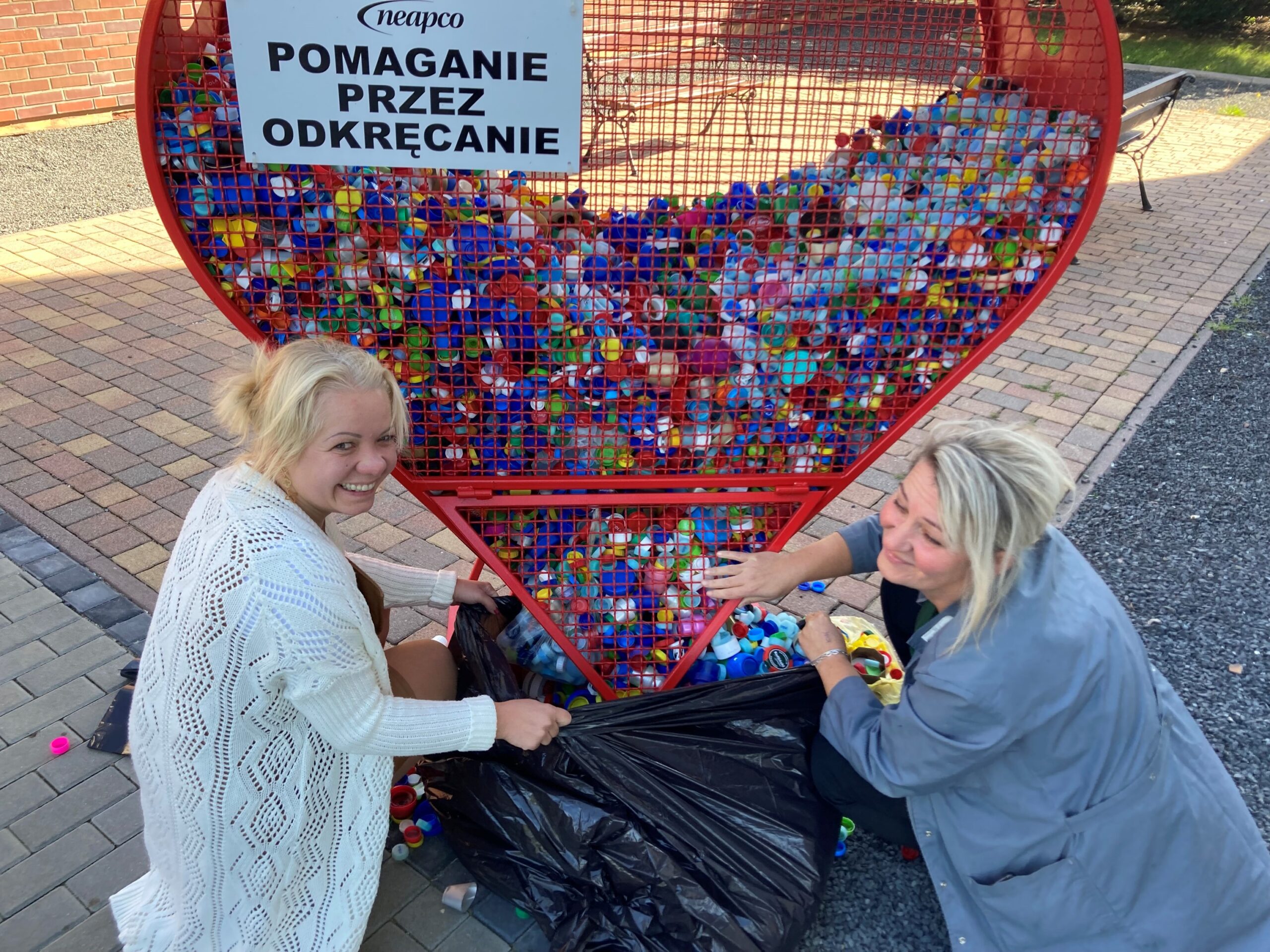 11.17.2021
Inside Neapco Poland's "We Collect Caps" Recycling Campaign
Neapco Poland has found a fun and philanthropic way to recycle. Their campaign, "We Collect Caps," gives team members points for filling up two heart-shaped metal containers with plastic bottle caps found at schools, homes, offices and grocery stores. Both containers were made by Grzegorz Rzęchowski, who works at our Praszka facility. 
Once filled, those caps are then emptied and transferred to a recycling company, where they are processed into plastic granules from which new caps, packaging and PVC can be produced.
Aside from the general good of recycling, "We Collect Caps" also supports other great local causes. Once the plastic caps are sold to the recycling center, all of the proceeds—and even sponsor gifts from collecting a set number of caps—are donated to those in need. Neapco Poland is donating 
Throughout the country of Poland, similar cap collection campaigns have become a popular form of doing good and helping others. The positive effects include teaching how to separate trash from recyclables, reduction in the amount of garbage in landfills and fighting environmental pollution—as it takes several hundred years for plastic to decompose in soil. 
"We Collect Caps" is a campaign that all team members can participate in, as the idea is simple and doesn't require a ton of commitment. So far, the initiative has seen great success. Interest is high, collection points are easily locatable and, every day, people throw hundreds of caps in the heart-shaped containers.
Neapco Poland encourages team members to continue supporting the campaign, and thanks the efforts of organizers including Anna Szlas, Magda Kujawiak, and Agnieszka Kłosiak-Dytman.